Get help 1-On-1, Private & anonymously.
Talk to a psychologist for Online Psychological Counselling
Convenient, 100% anonymous, safe, certified professional counseling online.
Taking care of one's mental health is as important as taking care of physical health. With the onset of online psychological counselling, getting therapy has become easier than before. Many people find online counselling and therapy more preferable than in-person therapy.
All around the world, people who need a psychologist find chatting with an online psychologist more convenient. After all, they don't need to leave the comfort of their home in order to consult an online psychologist.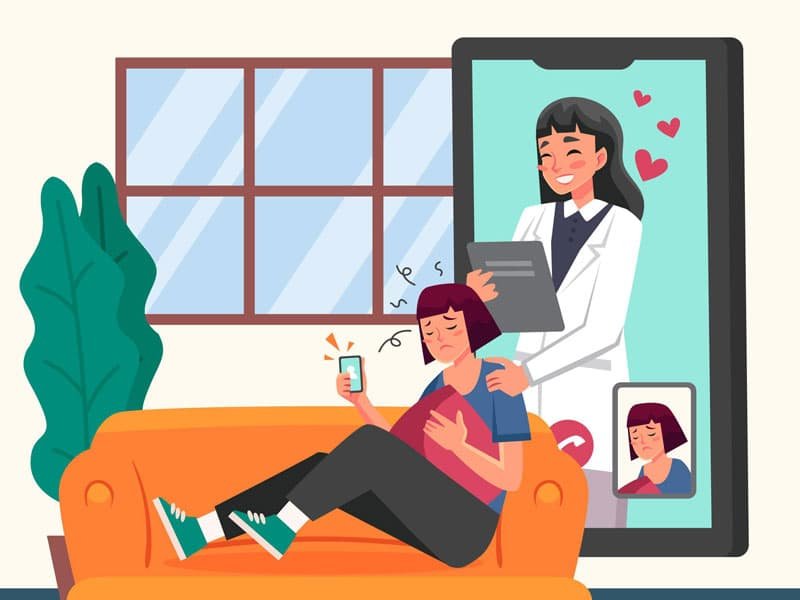 These days, online psychological counselling is also known as online counselling, online therapy, online mental health counselling, teletherapy, e-therapy, online psychotherapy, web counselling and cyber therapy.
Psychologists who provide online counselling sessions have the same qualifications as psychologists who provide therapy in-person. Online counselors are also quite well-trained. They are experienced mental health experts who can help you solve your mental health issues.
Advantages of Online Psychological Counselling
People of any age and gender might require online psychological counselling. Speaking to a psychotherapist is a great way of taking care of mental health.
Stated below are a few known advantages of online psychological counselling -
Convenience - Getting stuck in traffic is not a fun experience. And you might need to drive for an hour or more just to get to a therapist's office. Opting for psychological counselling online is a much better option for you.

Getting psychological help online is also great for people who are uber-busy. When lack of time is keeping you away from a psychologist, getting therapy online is something that you can consider.
Accessibility - An important advantage of online psychological counseling is that it is more accessible than traditional in-person counseling. It is very useful for people living in rural or remote areas where mental healthcare facilities may not be easily available.

It is also quite useful to individuals with mobility issues and/or paralysis. Going to a mental health clinic in-person may not always be possible for them. Hence, chatting with an online psychotherapist is something that they can do.



Approachability - Not everyone is comfortable talking about their mental health problems with a stranger. Especially when a shy person needs to discuss emotional issues with an in-person psychotherapist, he or she might find themselves struggling to express their emotions.

This is one of the major reasons why many people find online psychological counseling so appealing. Since the individuals seeking online therapy do not actually need to meet a therapist face-to-face, the factor of shyness goes away.
Affordability - Oftentimes, people from certain financial backgrounds refrain themselves from getting psychological help due to monetary limitations. And it has already been established how important it is for people to take care of mental health.



Online psychological counselling has made it possible for individuals of different economic backgrounds to get help for mental health issues. After all, online counselling and therapy costs less than in-person therapy.
Choices - One of the biggest advantages of online psychological counselling is that it provides numerous different choices to people seeking help for mental health problems.

An individual can chat with an online therapist via chats, phone calls, video calls and emails. Some online psychological counselling websites also provide therapy seekers the option of choosing their online psychologists themselves.
Consult an OnlineCounselling4U Psychologist
We, OnlineCounselling4U, provide online psychological counseling for a number of psychological issues. Are you going through depression, grief, stress or break-up? Or are you experiencing addiction issues, sexual issues, or panic attacks? Whatever your mental health issue might be, our online psychologists can help you in the healing process. You can chat to our online therapists through chat, video calls, phone calls and emails.