Get help 1-On-1, Private & anonymously.
Talk to a psychologist for Online Adolescent Counselling
Book Appointment Now 100% Private & Secure
Convenient, 100% anonymous, safe, certified professional counseling online.
Adolescence is the time of change. It is one of the most important phases in a child's life and it could determine your future. Usually during the teenage years, young people face not only physical but also psychological challenges like identity, relationships and their journey into adulthood.
There is no doubt to the fact that it sure is a challenging time and must be dealt with peacefully. Therefore, it is always advisable to find the right adolescent counsellor who can help not only the teenager but also the family to constructively approach this phase. There are studies that show that an effective adolescent counselling session can help in psychosocial development. This will not only help children in adolescence stage to feel safe but also build self esteem and develop healthy relationships.
When you seek advice from an expert teenage counsellor, the sessions will help you with anger management, anxiety, behaviour, bullying, eating disorders, suicidal or self harm thoughts depression, grief of death, if any, family issues, sleeplessness and even child's sexuality.
How will Adolescent counselling actually help?
If teenagers with issues are dealt with adolescent issues at early stages, it helps in effectively enhancing their mental well being. Not only this, but also build self esteem, and a support system around them. There are effective coping strategies that are taught in these online adolescent counselling sessions that equip the teenager with a strong skill set that remains with them throughout the lifetime. At OnlineCounselling4U, we make sure that your child's journey into adulthood is smooth and safe.
We help them cope with their experimenting with new social roles, behaviours and situations. And, there is no denial that these are some important aspects of life that need to be dealt with from childhood itself.
Warning Signs that your child needs Adolescent Counselling
In Young teenagers, unusual mood swings, withdrawal from family, body image issues, growing anxiety and self esteem issues are generally the first signs of problems. In older teenagers, the problems start with risk taking behaviours like smoking, drinking, growing and frequent aggression, violene, driving unsafe, sex or unwated pregnancy.

Where can I get best adolescent counselling?
At OnlineCounselling4U, we have a team of highly trained online adolescent counsellors that deal with both young and old teenagers during their developmental level, and effectively help them cope with the challenges of growing up.
Available 24x7 to help, find adolescent guidance at just a single click on chat or phone in your preferred language like Hindi or English within India and abroad. When you take advice from any of our top online counselling therapists, your information is kept 100% private, confidential & anonymous.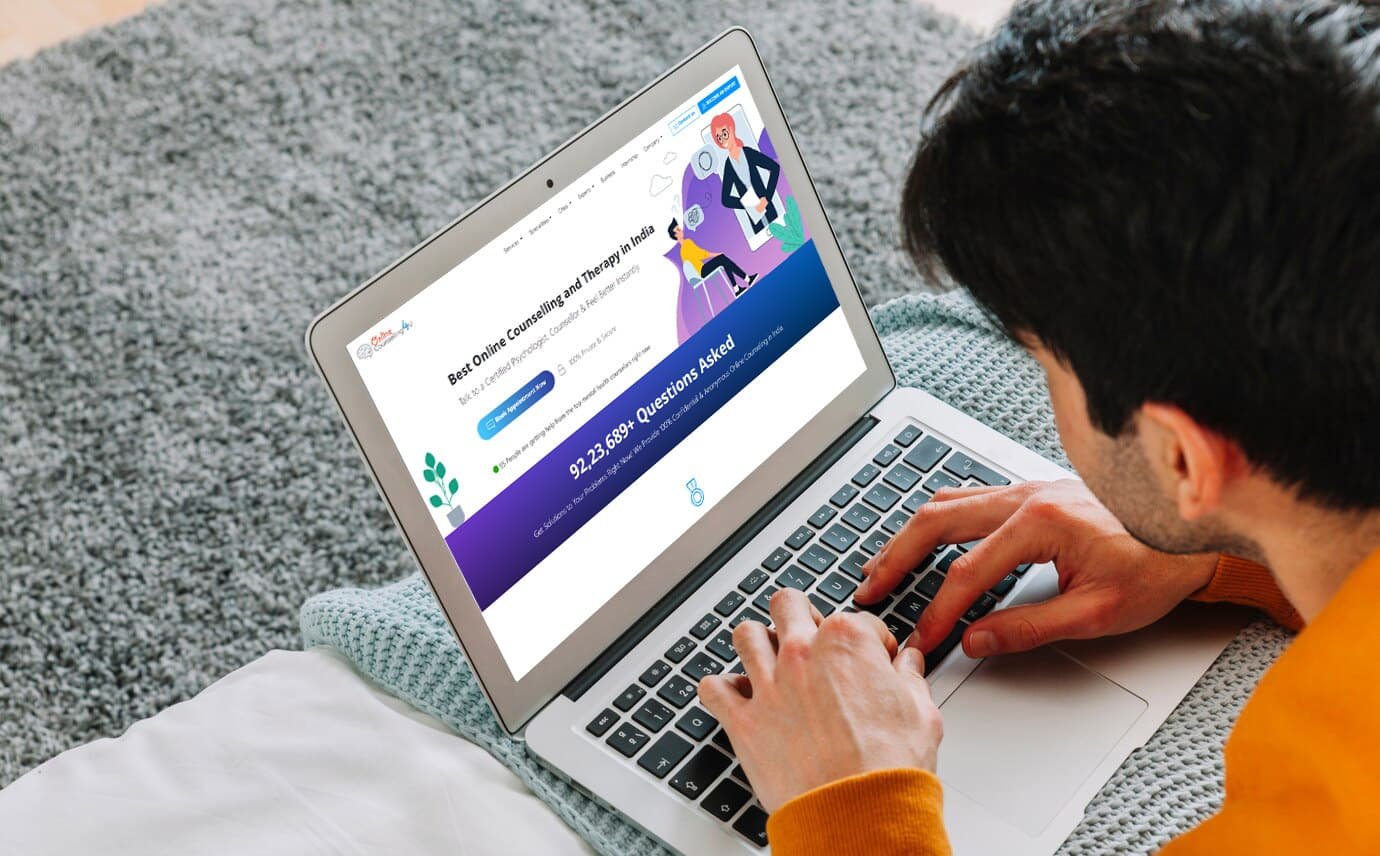 Our online adolescent counsellors are highly experienced and work with not only teenagers but also their families to bring more understanding and setting achievable goals to a positive transition into adulthood.
FAQS
What if my adolescent refuses to attend counselling?
This is one of the most common concerns and that is why we provide online counselling services that you can avail from the comfort of your homes.
What can I do as a parent of an adolescent with issues?
Talk to your child and discuss if they have any fears of adolescence counselling sessions. Encourage them.
What is adolescence?
Adolescence is the stage from childhood to adulthood typically between the age of 13 and 19.