Get help 1-On-1, Private & anonymously.
Talk to a psychologist for Online Insomnia Counselling
Book Appointment Now
Convenient, 100% anonymous, safe, certified professional counseling online.
Well, do you have trouble sleeping lately? Do you find it hard to fall asleep? Or maybe you wake up too early before you even have the chance to complete your proper sleep? There are high chances that you are suffering from insomnia - which is a common type of sleep disorder that not just affects you but millions of people.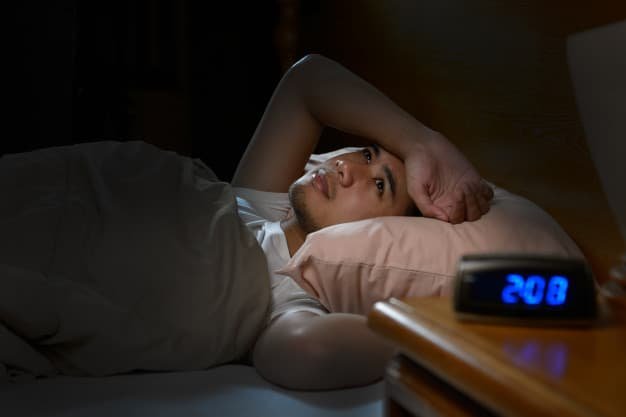 Insomnia Symptoms
If left untreated, it can cause lowered energy levels, and can severely affect your mood, health, performance at work and overall, your quality of life. So, if you feel drowsy and fatigued throughout the day, you need insomnia counselling - a definite treatment for insomnia.
Types of Insomnia
There are mainly three types of insomnia:
Acute Insomnia, which lasts up to a month and usually occurs due to sudden change in the environment.
Transient Insomnia, which usually stretches for a week cause majorly due to depression or stress.
Chronic Insomnia lasts for more than a month and is usually a short or long term sleeplessness condition.
Causes of Insomnia
Although there is no definite cause of insomnia, there are some of the probable causes that could be affecting your sleep. Only your insomnia counselling expert can help you figure out exact reasons but usually stress or any traumatic event could be leading to such psychological disorders like anxiety or depression. Otherwise sleeplessness could also be caused due to an underlying medical illness like diabetes, back pain, arthritis, sleep apnea, environmental, or psychiatric reasons and even substance abuse.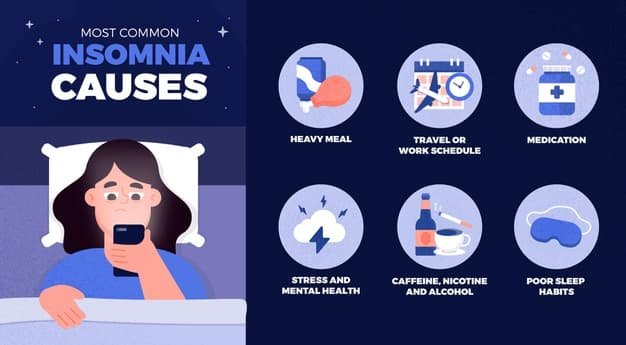 Types of Treatments for Insomnia
CBT is one of the recommended and the most effective treatments for insomnia. The therapy helps in effectively dealing with the negative thoughts that might be causing sleep disturbances. Here, your counsellor will help you take control of your sleeping habits. Here are some of the therapies used in CBT counselling:
Stimulus Control Therapy: In this therapy, the counsellor will try to eliminate factors that might be contributing to your sleeplessness in your mind. You will be asked to follow a routine - like a consistent sleep and waking up time, leaving the bedroom on time and many more such methods.
Relaxation techniques: The idea here is to make you calm and reduce as much anxiety with methods like breathing techniques and exercise.
Sleep Restriction: Here, your insomnia counsellor will ask you to avoid day time naps and docs on you being tired enough for the night ahead. This will gradually improve the quality of your sleep.
Light therapy: In this therapy, you are exposed to a light source for a certain length of time every day to make sure that you sleep more effectively than erratic.
Prescription Medicines: This method is used in extreme cases and generally not recommended by even the best of the doctors. But some doctors and psychiatrists, depending on your case, might prescribe over-the-Counter sleeping aids but not to be used regularly.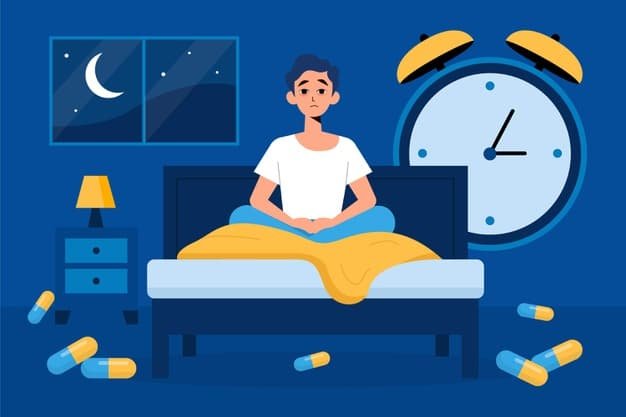 What age group does insomnia affect the most?
There is no age bar. Insomnia can affect all age groups.
Useful Tips to Manage Insomnia
Well, insomnia is treatable and even you yourself can help improve your quality of sleep. Here are some useful tips gathered by our insomnia counselling experts at OnlineCounselling4U that will help you make changes to your lifestyle which in turn can help treat any kind of sleeping disorder. Otherwise, you always have our experts on online counselling available at your service 24x7 on phone, chat and email to talk to you about any kind of psychological problems that you might be facing.
Pay utmost attention to your diet because an imbalanced diet at night can result in insomnia. Avoid carbs before going to sleep. Eat foods that are high in magnesium and potassium.
Try and recognise what is eating you. Stress and anxiety are the biggest contributors to insomnia. Reduce levels of stress by maybe getting a relaxing massage before bedtime, or do a 15 to 30 minutes meditation, exercise or yoga.
Avoid using any electronic devices before sleep because this will help you keep your brain at ease. Don't think too much before sleeping or watch TV, be on your smartphone, or even your laptop.
Maintain a positive and happy mindset.