Get help 1-On-1, Private & anonymously.
Talk to a psychologist for Online Domestic Violence Counselling
Book Appointment Now 100% Private & Secure
Convenient, 100% anonymous, safe, certified professional counseling online.
Abuse in a physical or mental way is part of domestic violence partly because one partner wants to take control over another partner. Constantly controlling, degrading and threatening behaviour by a partner, ex partner, a family member or a carer can give rise to domestic violence. And, it is important to detect early signs of domestic violence so that you can seek domestic violence counselling or help before it can cause more harm.
So, let us understand what are the different types of domestic violence and signs that can help you identify it early -
Emotional Abuse - This is when someone manipulates you and tries to gain control over you by calling names, blaming you for every situation and even the abuse done on you. And, over a period of time, a person starts losing self confidence that makes it even more difficult to reach out for help.
Sexual Abuse - This is when any form of sexual activity happens with out your consent like rape, sexual assault and sexual exploitation.
Financial Abuse - This happens when your partner or your caregiver is controlling all aspects of your money. Also, when your partner starts spending or taking your money without your consent or stops you from working, it's called financial abuse and therefore, it becomes very important that you find guidance on how to get out of it.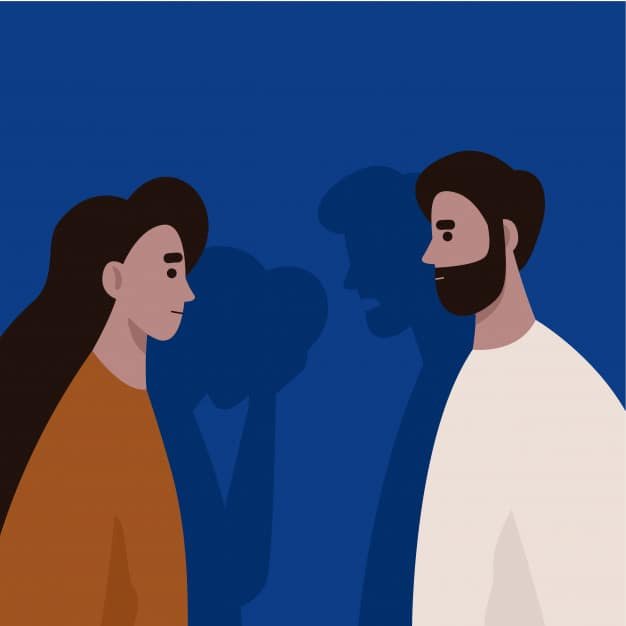 Psychological Abuse - This when your abuser gives you threats of self harm or of violence towards you, your family members, child or even pets.
Physical Abuse - This is the most violent form of domestic violence and happens when the abuser physically harms you by hitting, shoving, kicking, choking, biting, or hair-pulling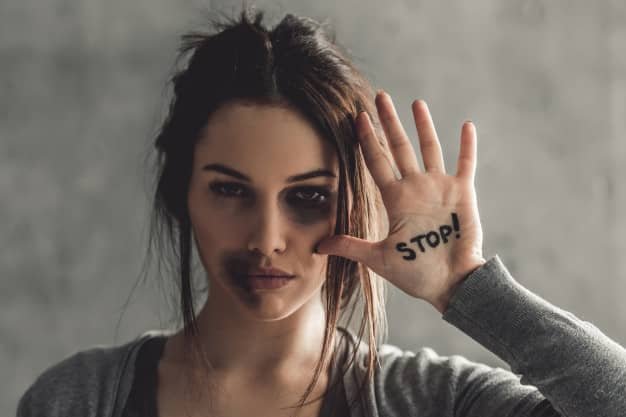 Who can be affected by Domestic Violence?
Domestic violence is free of any gender, sex, age, or background and can happen to anyone. It is also found that children who experience or see domestic violence at home are more likely to follow the same pattern when they enter adulthood. Therefore, it is very important to seek help by an expert online counsellor so that you can protect yourself and your children. You can be anyone - male, female, child, a parent or grandparent. Just feel free to reach out for professional help by an expert domestic violence counsellor.
Reasons of Domestic Violence
If you are wondering why people abuse others in the first place then, let us tell you that it is no where your fault. An abuser may have been a victim of domestic violence themselves in the past. There are many factors like depression, low self esteem, anger issues, bipolar, need to control others, childhood abuse, addiction, low income and even emotional insecurity.
Physical and Mental Effects of Domestic Violence
The stress of being abused by someone can take a toll on your mental and physical health. On one hand where you can develop physical symptoms like chronic pain, digestive problems, sexually transmitted diseases, reproductive issues, unattended pregnancy or abortion and even central and nervous system problems which could be life threatning. On the other, the psychological effects are lifelong like anxiety, depression, PTSD, trust issues, abandonment, sleeping disorder, and even suicidal tendencies.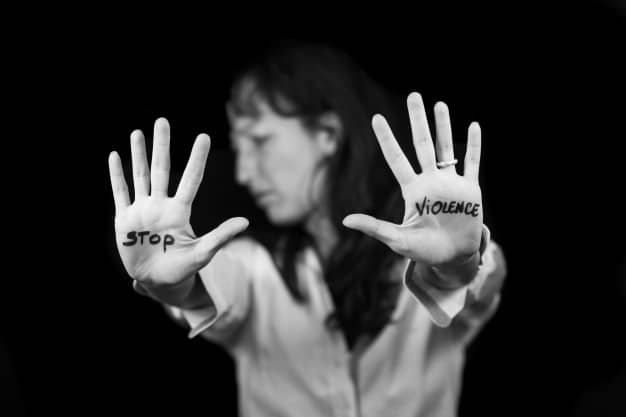 Where can I find help for Domestic Violence?
Therapy can help work out the issues that you face because of being a victim for too long. An online counsellor will help you understand the negative effects of abuse and help you deal with trauma in a way that someone else might not be able to. A domestic violence counsellor will also help you recognise the signs that you are in an abusive relationship and decide to leave or move on from the abuse.
Why is online domestic counselling helpful in dealing with such cases?
OnlineCounselling4U provides you a 100% safe space to talk about your abuse issues by keeping you anonymous even to the psychologist or the therapist that you will be talking to. Unlike traditional counselling, there is no need for you to meet someone face-to-face, but you can talk to them on chat or phone from anywhere in the world at any time.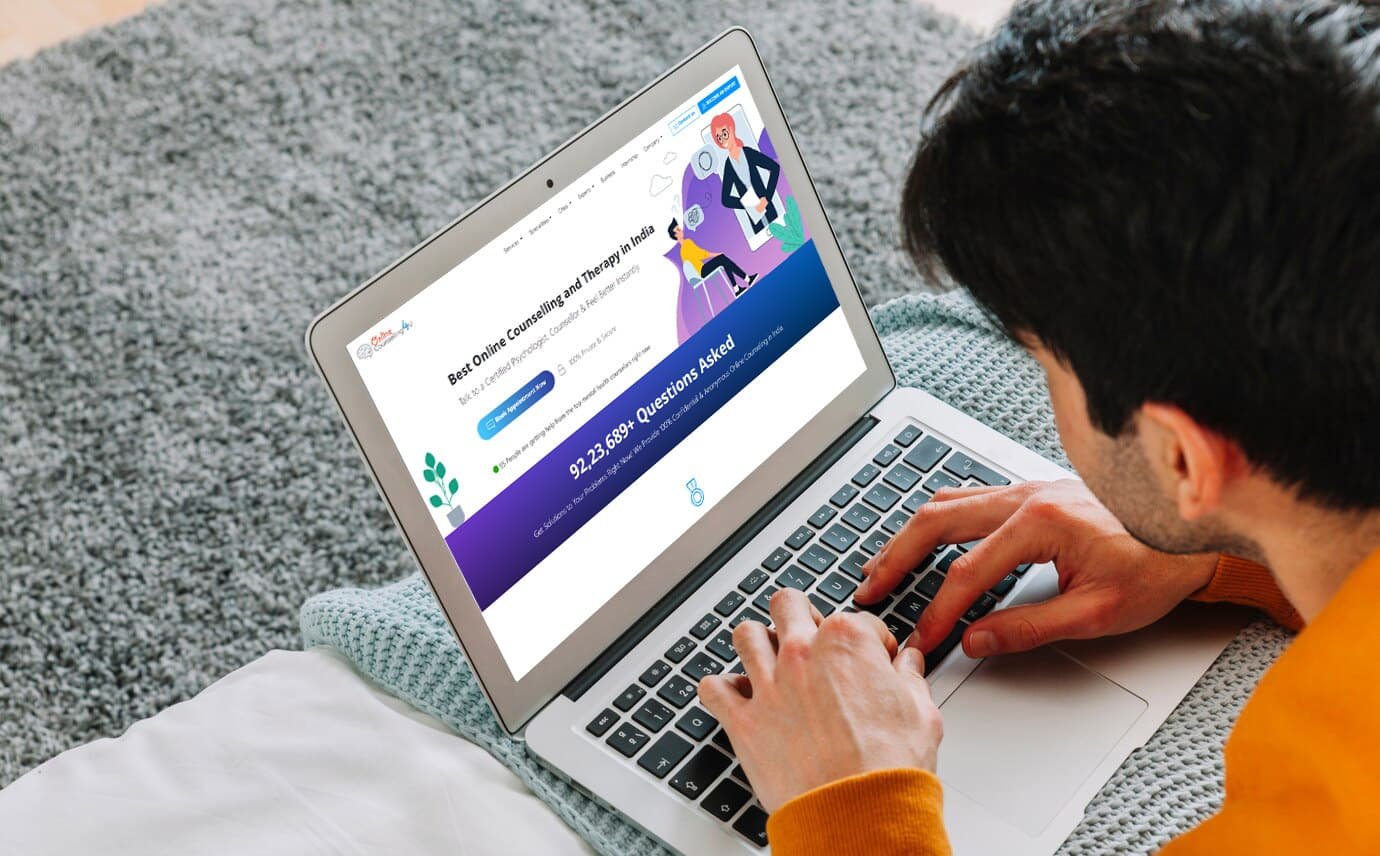 Our expert counsellors are available 24x7 to speak to you in your preferred language like Hindi, English, Bengali, Telugu, Marathi, Tamil, Urdu, Gujarati, Kannada, Malayalam, Odia, Punjabi and other regional languages. All you need to do is just get in touch with us and we will make sure that you get the desired help. Remember, you are not alone and there is always someone to help you.
FAQS
What are different types of domestic violence?
Domestic Violence is a form of abuse that can be either physical, mental or emotional.
What are the effects of domestic violence?
Victims of domestic violence can suffer from anxiety, depression, emotional distress, eating disorders and sleeping issues.
How do you protect yourself from domestic violence?
Feel free to find help from an expert online counsellor to talk about any kind of issues that you are facing.
Can online domestic violence counselling help?
Yes online counselling is very effective in seeking guidance because you can talk from anywhere anytime at your own convenience.