Get help 1-On-1, Private & anonymously.
Talk to a psychologist for Online Guilt Counselling
Book Appointment Now 100% Private & Secure
Convenient, 100% anonymous, safe, certified professional counseling online.
Have you ever done something wrong intentionally or accidentally and always felt responsible for it? Or there have always been conflicting thoughts as to something that you believe that you should have done or should not have done! And, sometimes these conflicting thoughts can become a perpetual emotional state that does not go away easily. And, in some cases, it becomes very difficult to handle which gives rise to feelings of guilt and shame. And, this needs proper guilt counselling.
Now it is important to note that guilt isn't always bad. It can be productive too. When you feel bad about certain decisions or actions in your life, it can lead to positive changes. But sometimes, it is unhelpful and can cause harm like self doubt, low self esteem, and shame, and this kind of guilt requires treatment.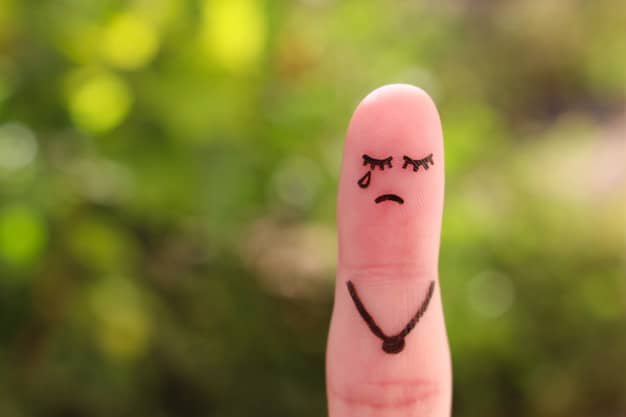 So, if you are struggling with some kind of feelings of guilt, you require a professional online counsellor to give you therapy to get to the root cause of such feelings and understand why it exists.
First, to understand if you have feelings of chronic guilt, you need to understand different types of guilt:
Reactive guilt is when a person thinks that they have acted against their personal beliefs and moral code of behaviour.
Anticipatory Guilt is when a person is only persistently thinking about acting against personal moral standards.
Existential guilt is more philosophical and can be more complicated. The person can develop feelings that life in general isn't fair, and when this starts having a negative impact on their lives, it requires intervention and therapy.
What can cause guilt?
Guilt can generally develop and start affecting the person negatively mainly due to expectations of family members, which can later develop feelings of regret; culture, which can affect certain behaviours due to set moral conducts of society. For example, if an unmarried person who has been brought up in a conservative culture that prohibits sex outside marriage, the person may feel guilty when they have sex even though there is no harm and it is a personal choice. Religious beliefs and society can also be major contributing factors to feelings of guilt in a person.
Effects of Guilt
Guilt is a complex emotion and that is why it needs expert online counselling treatment because it can destroy self esteem and eat your away mentally as well as physically. Guilt can lead to depression, anxietyanxiety, obsessive compulsive disorder, and shame, which can in turn affect life and personal relationships.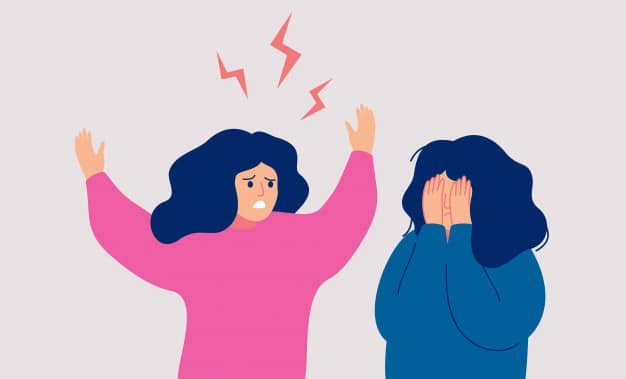 Symptoms of Guilt
There are many way you can recognise if a person requires help from an online guilt counsellor:
Clingy or apologetic
Insomnia
Over responsible, and may overwork to make everyone happy
Over conscientious - you can ignore your own needs and wants
Over sensitive
Stomach pain
Muscle tension
Tearfulness
Upset stomach, nausea, and other digestive issues.
How to help yourself if you think you need guilt counselling
Till the time you find advice from the best online guilt counselling psychologist, you can:
Pay attention to your feelings and recognise if something is wrong.
If you can, try to find out the cause or the source of your guilt.
Try to resolve. Talk about your past, try to forgive yourself and begin the healing process.
Move on. Although it is not easy, an apology, or a confession might help. Practice forgiveness and improve your feeling of self worth.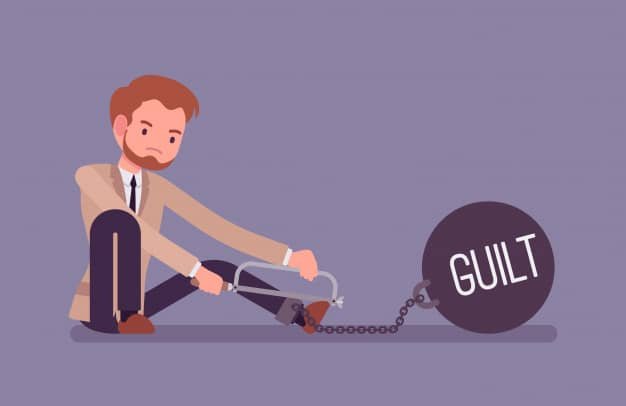 Where to find help for guilt therapy?
At OnlineCounselling4U, you will find expert online counsellors that are available 24x7 on phone, chat or email to help you with your feeling of guilt. Our trained psychologists will talk you through your issues in your preferred languages like Hindi, English, Bengali, Telugu, Marathi, Tamil, Urdu, Gujarati, Kannada, Malayalam, Odia, Punjabi or any other regional languages within India and abroad. There is no shame or guilt in accepting that you have a problem. You can talk 100% anonymous to any of our psychologists in a 100% safe environment.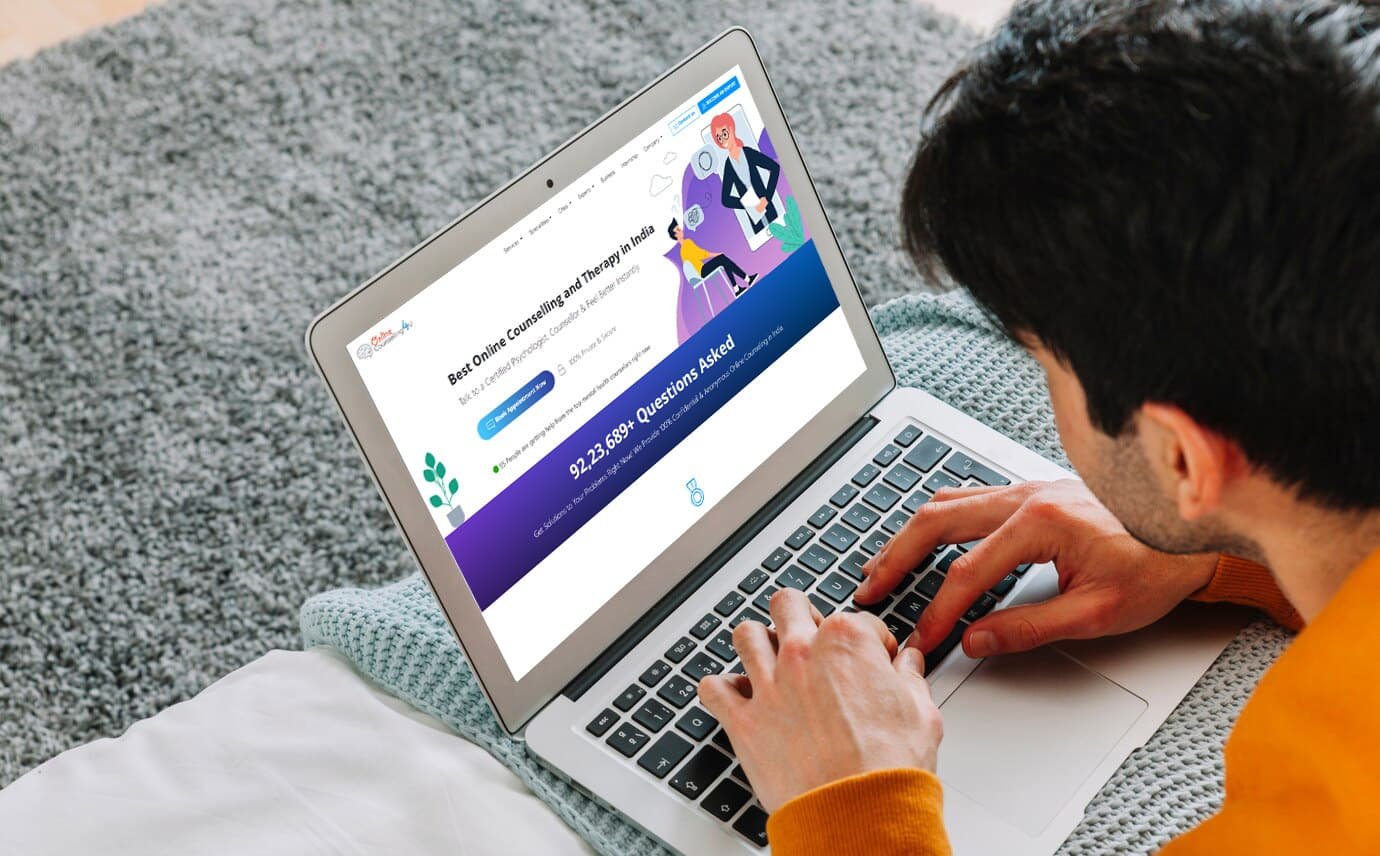 FAQS
How do you deal with feelings of guilt?
As your online counsellor will say, don't punish yourself. Just seek professional guilt counseling treatment.
Is guilt unhealthy?
Yes, if you start blaming yourself persistently and start accepting blame for others, it is unhealthy?
Can online counselling help me with feelings of guilt?
Online guilt counselling can really help you talk about your feeling of guilt and overcome negative emotions.
How does guilt affect me?
Guilt can give rise of anxiety, shame, OCD, and depression