Life is rarely without challenges. However, some hurdles may be so powerful that it seems unable to move on sometimes.
Whether it is the death of a loved one or a strong sense of anxiety, it is important to know that every problem encountered in life can be helped.
Long gone are the days when people felt they needed to hide the fact that they are seeing a therapist. Although some people still wait for the "right time", one thing which they do not realize is that they are very near to their "breaking point".
So there is no "right time" to see a psychologist. People receive treatment for a variety of reasons, whether it is to help treat specific mental health problems or to achieve specific life goals and other simple things.
The point is that you don't need to struggle to benefit from seeing a psychologist. There are plenty of psychologists near you. You can reach them through online counselling via text or call or chat or any other medium that you find convenient.
Who Is A Psychologist?
A psychologist is a person who studies psychological processes and human behavior by observing, explaining, and recording the relationship between people and the environment. Simply, he/she is a person who specializes in the treatment of mental health problems and human behavior.
If you have any questions or confusion about this, take the treatment as an emotional and mental health check. You might destroy your life easily if you do not take a moment to check-in and see your true situation under in life.
A Psychologist provides a safe space to understand ourselves better, to unlock past hurts and disappointments, and to ensure that they do not negatively affect the decisions we make today.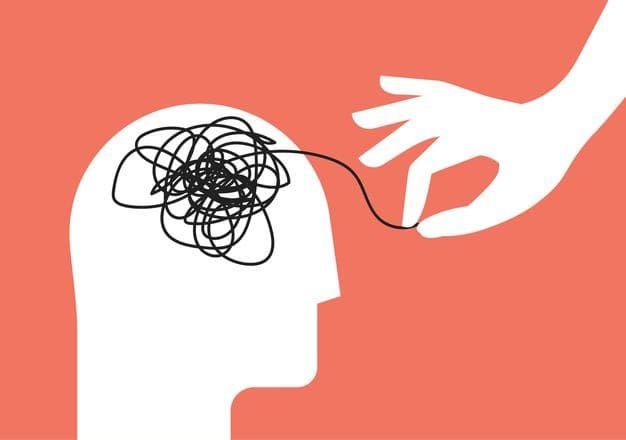 When Do You Need To See A Psychologist?
Seeking Help For A Specific Mental Health Problem - Sometimes it is an event, sometimes an accumulation of events (or unexpressed emotions), and sometimes it is even difficult to determine where it all started. No matter what your situation is, treatment will provide you with tools to better control your emotions and help you find the root cause of the problem. This is when true healing and recovery can happen.
Relationship Difficulties - Whether you are experiencing difficulties in your current relationship, are single, and find yourself falling into the same relationship pattern over and over again. You feel that you have never received the support you need from those around you. This feeling might take you one step closer to depression or anxiety. The Right treatment is the only solution and it provides help in great ways.
Grief - Death can make some people feel very isolated when they lose someone important to them. Although grieving is a completely healthy and normal human process, sometimes the grieving process can take longer and we need support along the way. A psychologist gives you a space to share your pain, tell your story, and validate your feelings.
To Feel More Confident - Low self-esteem generally comes from childhood and affects life holistically. Seeing a psychologist is the best option. As it is a good place to build trust and can resolve unhealthy past relationships or unresolved childhood experiences that may have undermined your confidence.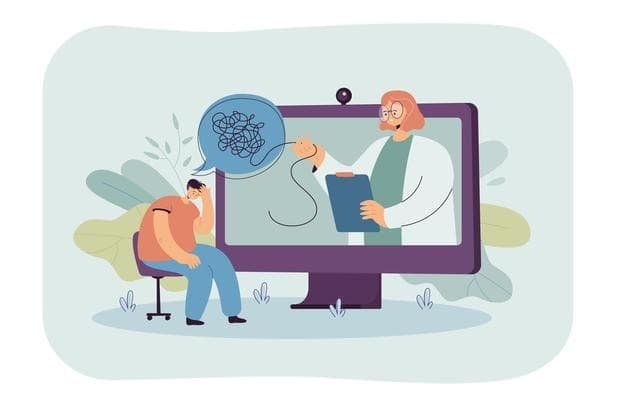 The reasons to see a psychologist are endless. Not only is therapy going to help you with whatever you're going through right now, but it's also going to leave you with much better mental health to deal with what happens in the future too. If you've been on the fence, now's the time.
Types Of Therapies That A Psychologist Uses -
Cognitive-Behavioral Therapy Cognitive-behavioral therapy is based on understanding how people think and behave. The goal of this approach is to tell us that change is possible. In this type of treatment, a psychologist seeks to identify the patient's problem as a guide to change their dysfunctional thinking patterns.
Humanistic Therapy Rather than deepening our pain or trauma, humanistic therapy is more concerned with providing alternatives to these conditions. It allows us to open our arms to change. It also tries to give us a more hopeful view of ourselves. The therapists believe that human nature is inherently good, and well-being and health are natural tendencies. Therefore, the ultimate goal is to help us put aside those "biases" that sometimes take us away from the magical equilibrium point. To find the true meaning of our lives.
Existential Therapy Existential therapy helps us find meaning, an important purpose. It does so by urging us to reflect on our own existence. Helps us accept responsibility and new personal challenges to be successful. A psychologist offers strategies for living more authentically, finding meaning in our lives, and putting aside superficialities.
Types of psychological treatment offered
Anxiety
Post-traumatic stress disorder (PTSD)
Obsessive-compulsive disorder (OCD)
Personality disorders
Schizophrenia
Types of psychological treatment offered for mental health problem
Best psychologists offer various treatments such as
Cognitive analytic therapy
Supportive psychotherapy
Cognitive behaviour therapy
Acceptance and commitment therapy
Interpersonal therapy
Dialectical behaviour therapy
Motivational interviewing
Metallization-based therapy
Group therapy
What are the different subspecialties of psychology?
Best psychologists offer various treatments such as
Clinical Psychology
Counselling Psychology
Cognitive and Perceptual Psychology
Educational Psychology
Sports Psychology
Geriatric Psychology
Social / Personality Psychology
Forensic Psychology
Industrial-Organizational Psychology
Neuropsychology
Developmental Psychology
Engineering Psychology
Experimental / Research Psychology
School Psychology
Social / Personality Psychology
Who Can Help You In Getting The Best Psychologist Near You?
OnlineCounselling4U is the platform that has professional psychologists helping hundreds of people daily. Therapists are available through various means such as calls, video calls, chat, and email. Because we find that nowadays people are still a little hesitant to share their identity with us, hence you have all the freedom to be 100% anonymous. In addition, all conversations between clients and therapists are completely confidential. Moreover, therapists offer online counseling services 24 hours a day, 7 days a week, 365 days a year, and seven days a week.