Get help 1-On-1, Private & anonymously.
Consult with a psychologist in India
Convenient, 100% anonymous, safe, certified professional counseling online.
In the last few years, the demand for online psychologists in India has increased considerably. The biggest reason is that people find online counselling more convenient than face-to-face therapy and counselling.
Another reason is that while the need for the treatment of mental health issues has surged, the availability of in-person therapists has not increased proportionately. At the same time, the number of qualified online psychologists in India and abroad has grown.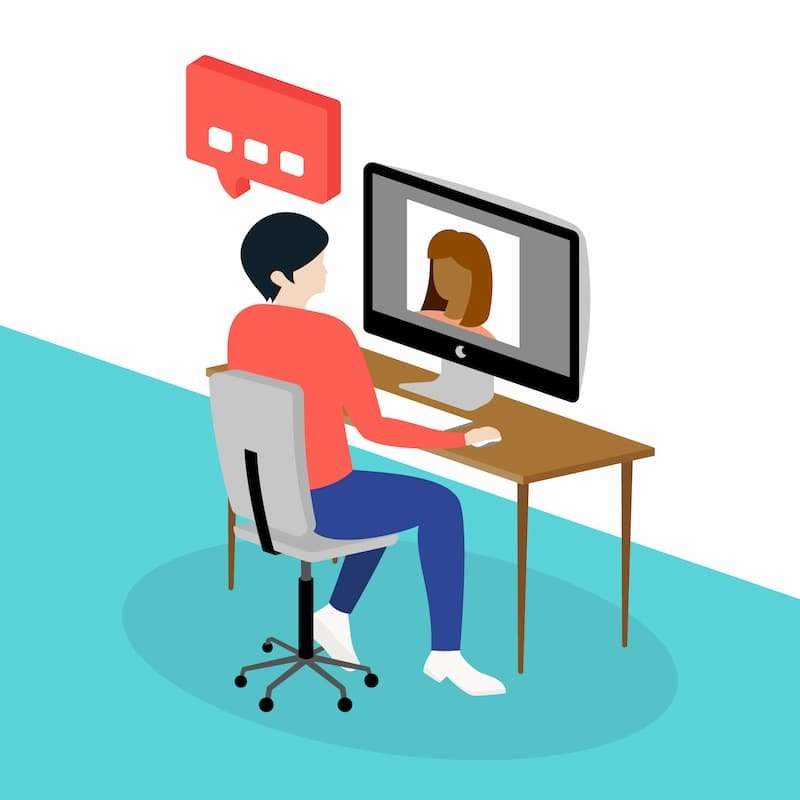 If you are new to the topic, then first let us discuss what online counseling is?
What is online therapy and counselling?
Online therapy and counselling is a type of mental healthcare process that takes place online. Online therapy is also known as e-counseling, e-therapy, online counseling, cyber-counseling and teletherapy.
Online counseling can be conducted in real-time via video calls, phone calls, text messages or online chat. Or it can take place in a relaxed-time format through emails. In other words, people who seek online therapy and counseling get multiple options.
Are online psychologists in India qualified enough to conduct therapy sessions?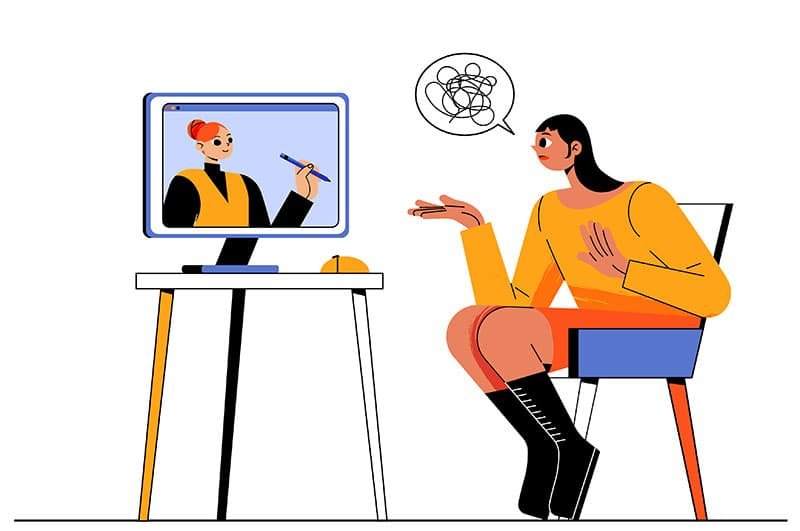 Online therapists, online counsellors and online psychologists in India and in other countries need to have the same education, training and skills as a therapist who provides counselling face-to-face. Hence, online psychologists in India are qualified enough to provide therapy and counseling for a number of mental health issues.
The distinction between a traditional in-person therapist and an online psychologist is the location where the therapy sessions are being conducted. In-person therapists can be consulted in a clinic or a hospital. An online therapist can be consulted from any place you are comfortable with.
If you're thinking about consulting an online psychologist in India, you can do so without any worry.
What is the role of online psychologists?
The role of an online psychologist is to assess, diagnose and treat mental health problems. Online counselors and psychologists are also very helpful when it comes to getting therapy for mental health issues or behavioural problems.
During a consultation with an online psychotherapist in India, the whole process of therapy takes place online. According to the comfort and convenience of the person seeking therapy, online counselling and therapy may be conducted via phone call, video call, chat or email.
Should I talk to an online psychologist?
Have you been asking yourself, "should I talk to an online psychologist"? Are you still not sure whether an online therapist would be able to help with mental health problems or not?
If your answer is yes to even one of the questions, then you can chat with an online psychologist. You'll see just how easy and convenient the whole online counseling process is. And you'll find that online counselling and therapy truly works.
What sort of mental health issues can be treated through online counselling?
Online counselling sessions are very effective when it comes to treating numerous mental health issues. Some of those issues include depression, anxiety, PTSD, Bipolar Disorder, OCD and Phobia.
Online counseling and therapy has also been used to treat behavioural issues like anger management, abuse, addiction, temperament, and trust issues successfully. The online psychologists in India are qualified and experienced enough to handle a wide range of mental health problems.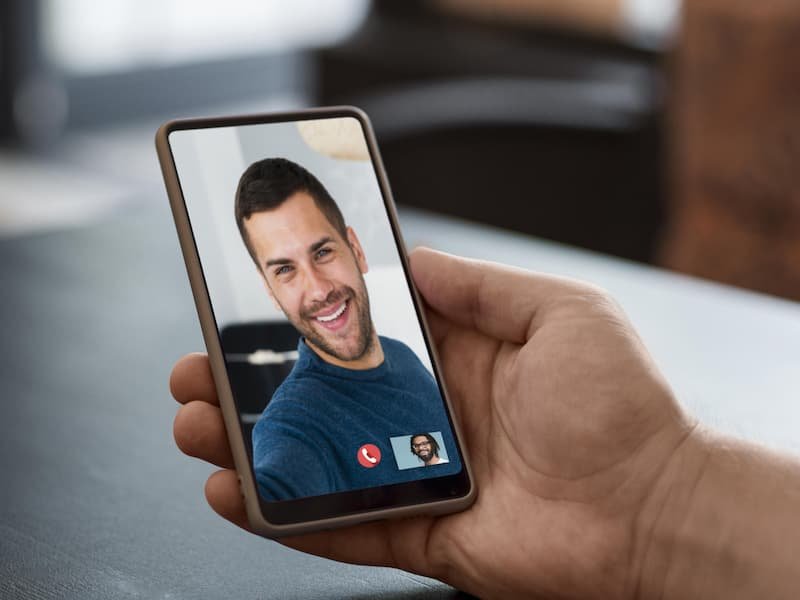 Which is the best online counselling provider in India?
Though there are a few websites that offer online counselling services these days, OnlineCounselling4U is counted amongst the top online counselling websites in India.
Our trained mental health professionals are known for their counselling skills and their experience in providing counselling for various types of mental health issues.
Online psychologists at OnlineCounselling4U
If you need therapy and are trying to find the top online psychologists in India, then you're at the right place. Chat with a qualified online therapist through our website and start your healing process.
We've made getting help for mental health issues online quite easy. Our online counseling services can be accessed from anywhere in the world. Talk to online psychologists in a language that you're comfortable with.