EXPERT COUNSELLORS TO LISTEN…AND HELP.
---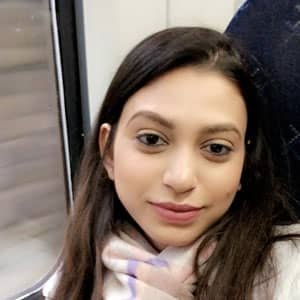 Yashwi
Kolkata
1539+ Cases Solved
Hindi, English, Bengali
Relationship, Stress, Anxiety, Personal counselling, Clinical Diagnoses, Depression counselling, Addiction counselling, Psychotherapies

Jensey
Chennai
1623+ Cases Solved
English, Tamil
Stress, Anxiety, Relationship, Depression and personal issues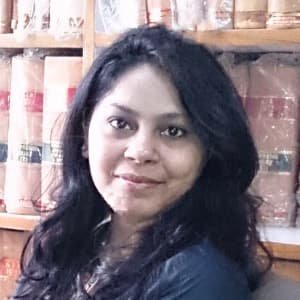 Ritu
Bangalore
2304+ Cases Solved
Hindi, English
Relationship Counselling, Trauma and grief, Stress, Anxiety, Depression, Career counselling, Adolescent Counselling, LGBTQIA issues, Listening and non directive counselling, Parent-child relationships, Break up counselling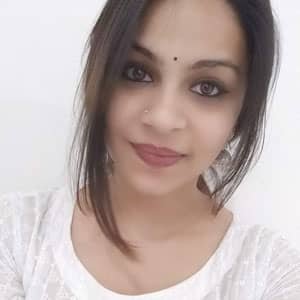 Akanksha
Delhi
1644+ Cases Solved
English and Hindi
Relationship, Marital issues, Anxiety, Stress, Pre-marital jitters, Career and Grief counselling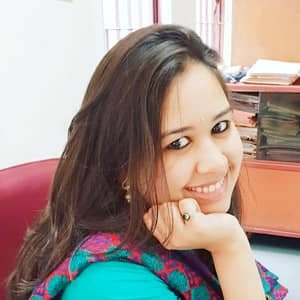 Niharika
Noida
2379+ Cases Solved
English, Hindi
Stress management, Anxiety, Depression, Marital issue, neurodevelopmental disorders, family therapy, behavioural management, CBT, REBT, Emotional supportive work, Child and Adolescent work, family intervention, grief counselling

---
History of counselling
Counselling can be traced back to even the tribal times when people used to come together and share their problems and experiences as part of the community.
However, in the modern age, counselling took off majorly after the Second World War in 1950s America. Before that, Sigmind Freud, a German neurologist laid its foundation where he developed a theory called psychoanalysis that allowed people to discuss their problems with a psychoanalyst, commonly now referred to as a psychologist that interpreted your subconscious mind.
Mental Health problems are still considered a taboo and while we are all working together to overcome such social stigmas, online counselling comes as a blessing.
Counselling is:
your long term solution to mental health problems that you are facing. A basic counselling session requires a minimum of 4-5 sessions depending on the individual problem/s. Accordingly, your counsellor will decide on the psychotherapies you will need to overcome the issues that you are facing that are affecting the smooth functioning of your life.
Counselling is not:
an emergency helpline number. For example if you develop suicidal thoughts or tendencies, counselling is not your suicide helpline. Please seek guidance from your immediate friends and family members. Never be afraid to speak out what you feel. But counselling can definitely help in early stages of developing negative feelings, emotions and behaviour like stress, anxiety, grief and depression.
Types of Counselling
Counselling is a broad category that encompasses varied subfields when it comes to working with clients on the their issues with the help of psychotherapies and treatments:
This type of counselling is done face-to-face with a client in a safe clinical environment. A certified trained counsellor will work one-on-one with the client using talk therapy to begin with care and confidentiality.
Matches might be made in heaven but keeping a relationship be it marriage or a love affair requires work and it is understandable that we all face our ups and downs.
Career Counselling is aimed at helping an individual choose the right career path based on your interests, passions, strengths, and weaknesses.
A top education counsellor works with students regarding their social and career goals. In this competitive age, students face a lot of stress, anxiety and depression dealing with pressure in schools and colleges.
Counselling is not at all limited but is actually an umbrella term for varied areas of life problems that it provides an effective and a long term solution for.
MOST ASKED QUESTIONS
---
Do We Really Need Counseling?
Yes, sometimes in life we are not able to look at our personal problems and deep rooted issues rationally and we need someone to listen to our problems without any judgement. And, this is where counselling helps. Your certified trained counsellor will help you effectively deal with your situation after analysing your patterns, emotions and behaviour.
Who Needs Counselling?
Any person suffering from negative thoughts, emotions, self destructive behavior, stress, anxiety, depression, fear, grief on loss of a loved one need professional counselling. Counselling will help you talk about your problems and in most of the cases, overcome it.
What can counselling help with?
Counselling and a certified counsellor can help with dealing with marriage problems, stress, low self-esteem, anxiety, fear, depression, menopause, LGBTQ issues, dementia, Alzheimer's, teenage problems, parent-child issues, learning disabilities, career autism and more mental health related issues.
I feel like commiting suicide. Can counselling help me?
Counselling is not an emergency helpline number for committing suicide. Although if you are dealing with self-destructive thoughts, behaviors and patterns, you can definitely get help from a counsellor. Remember counselling is a long term therapy for such issues, not a suicide helpline.
---