We all face our emotional calls, and it is very natural. Here comes the role of a relationship and marriage counselling. A counsellor will help both partners understand each other's emotional world and help develop empathy towards each other. It is also a fact that sometimes it is very difficult to even understand another partner's problems, let alone show empathy.
Here the role of a certified trained counsellor becomes very important because relationship and marriage counselling can help repair your relationship when you know things can improve.
Relationship Counselling is done when you know your relationship needs a repair. A counsellor will sit with both the partners and help explore the bigger picture of your relationship and analyse your individual interactions.
By finding the right counselling guidance, couples can work towards improving the quality of their interactions and thereby their relationship. If you are experiencing relationship problems, and you feel that there is nowhere to run, you need to find the right help.
It is also true that many couples believe that counselling wont help them, but they also forget that we all need to be in a partnership where we feel carefree and happy. And, in order to achieve that, you need to work on your skills like communication and problem solving which is exactly what a trained therapist will help you with.
ONLINE EXPERT COUNSELLORS / PSYCHOLOGIST TO LISTEN…AND HELP.
---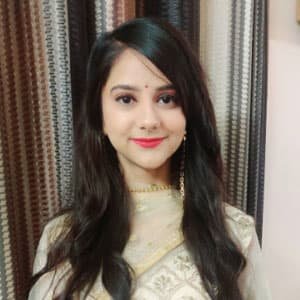 New Delhi
1458+ Cases Solved
Hindi, English
Relationships, Anxiety, Depression, Stress Management, Anger Management, Family issues, Pre Marital counselling, Post-marital counselling, Divorce, Bullying, Negative Thinking, Midlife crisis, Parenting, Learning Disability, Adolescent Problems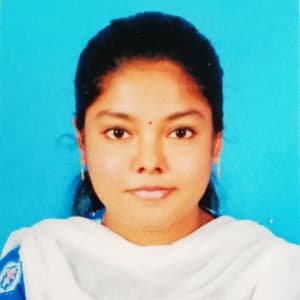 Nagercoil
426+ Cases Solved
Tamil, English
Relationship problems, Breakup, Stress, Anxiety, Depression, Grief, Guilt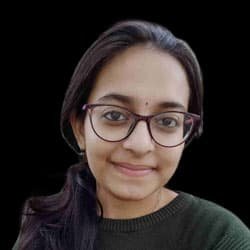 Chennai
556+ Cases Solved
Tamil, English, Hindi
Anxiety, Stress, Anger, Work Life Balance, Self Enhancement, Discipline, Low Mood, Discipline in life, Time Management, Stress Management, Tension, Relationship Issues, Adjustment Issues, Self Esteem, Irritability, Career Counseling, Career Guidance, Sadness, Negative Thinking, Overthinking, Relaxation Techniques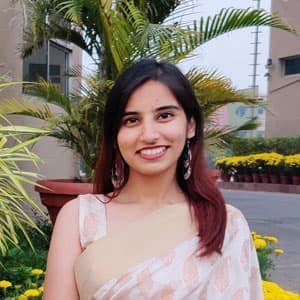 New Delhi
798+ Cases Solved
English, Hindi
Abandonment, Anger management issues, Depression, Romantic Relationship, Family relationship, Self-esteem issues, Self-worth issues, Emotional counseling, Behavioral counseling, Anxiety, Stress management, Grief counseling, Phobia, Child counseling, Adolescent counseling, Childhood trauma, Loneliness, Obsessive-compulsive disorder, Eating disorder, Adjustment issues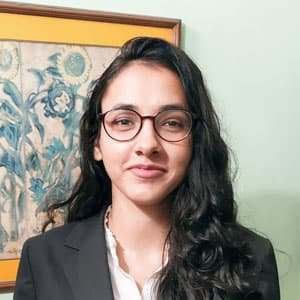 Kashipur
1325+ Cases Solved
Hindi, English
Childhood traumas, Romantic relationship, Family Relationships, self-esteem issues, self-worth issues, Attachment style issues, Anxiety, Depression, Family issues, Childhood Abuse

---
Couples Therapy Or Relationship Therapy
When you seek couples therapy or a relationship therapy, you and your partner are given a safe space to talk about your problems and relationship issues. A professionally trained counsellor will first listen to your issues with empathy, analyse your individual behaviour towards each other and then address the challenges that you might not be able to recognise yourself.
The counsellor will help you deal with your negative thoughts and feelings and at the same time, explore, recognize, and resolve conflicts in an effort to improve their relationships and interactions. Counselling will also help you make rational and thoughtful decisions on breakup and divorce if you feel the issues are beyond repair and it will be healthy if you live separately.
Marriage Counseling
Marriage counselling is a collaborative effort of the counsellor and the couple to come together in a safe environment be it through individual counselling or online counselling to talk about their problems and take their relationship to the next level.
So, if you are facing any kind of problem in your marriage - be it financial, in-laws, cheating, intimacy and even abuse (emotional and physical) it is always advised to find the best marriage counsellor who can guide you through improving your relationship with your marital partner significantly.
Or, if problems seem unimprovable, it is important that you rationally think about seeking divorce. Your certified marriage counsellor will help you explore the marital bond, identify problems in the relationship, rectify mismatched expectations, improve communication, work on finding the right balance and find resolution to conflicts.
Premarital Counseling
Before you make the big decision in your life or tie the knot, it is important that you talk it out and resolve issues beforehand. A pre marital counsellor or a relationship counselling expert helps couple couples prepare for marriage.
This type of relationship counselling will help ensure that you and your partner have a strong, healthy relationship — giving you a better chance for a stable and satisfying marriage. With the help of a counsellor who is specifically certified and trained to handle pre marital issues will help you identify your strengths and weaknesses as a couple and discuss all the problems related to marriage beforehand.
Like you finances, communication, beliefs, roles in marriage, affection and sex, desire to have children, decision making, dealing with anger and more. In short, pre-marital counselling will help you set realistic goals and develop a conflict resolving behaviour which is important for any marriage.
Post-Marital Counseling
Post-marital counselling or marriage counselling is an important tool to maintain a meaningful, intimate and happy marriage. According to the specific needs of each individual, their unique problems and expectations of a marriage, your online counsellor will help you solve the issue.
It is true that criticism can be the biggest post marital issue and leads to constant fights and fault finding. Contempt, disrespect and disregard can become other major problems in a married life.
The culmination of all these underlying problems leads to lack of communication in a couple, unrealistic expectations, serious personality issues, extra marital affair, lack of love, affection and in some cases to even addiction and substance abuse that gives rise to physical and emotional abuse.
Therefore, if you are facing any kind of problems in your marriage and want to seek help it is important you find the best post marital counselling expert.
How Does Relationship Counseling Help?
Relationship Counseling can help mend a broken relationship or if you and your partner are facing difficulties resolving a conflict, a certified relationship counsellor can help you open the gates of communication.
A counselling session is done in a safe environment where the couple can talk openly about their problems, conflicts, and their expectations. The counselor will then analyse and accordingly, provide couple therapy. Just remember, counselling is not a cure, but a long term effective solution to the deep rooted problems that you might have ignored for long.
MOST ASKED QUESTIONS
---
Can I get relationship advice online?
Yes, now you get advice on your relationships and marriage from trained certified counsellors online through chat and phone.
Is relationship and marriage counselling effective?
Yes, couples therapy is proven to be effective in bringing about positive change in your relationships be it marriage or love affair.
What are the signs that I need relationship and marriage counselling?
Accept the fact that your relationship is going through a tough time. If there is no respect between couples, you are rude to each other, bring out the worst in each other, expect the worst about each other, and argue instead of discussing problems - you need the help of a relationship or a marriage counsellor.
---