Get help 1-On-1, Private & anonymously.
Talk to a psychologist for Online Midlife Crisis Counselling
Book Appointment Now
Convenient, 100% anonymous, safe, certified professional counseling online.
When a middle aged man has an affair with someone much younger than him, suddenly starts paying too much attention to his looks, buys an over-expensive impractical sports car or gets a divorce without any reason; we usually dismiss it as a midlife crisis. But, what exactly is a midlife crisis? Is it just another phase of life or is it rooted in something much deeper and needs a closer attention than it usually gets. To an outsider, it may seem like the person is just acting out. To the sufferer, it is a lot more than that. It is fear, regret, uncertainty, depression and anxiety all rolled into one.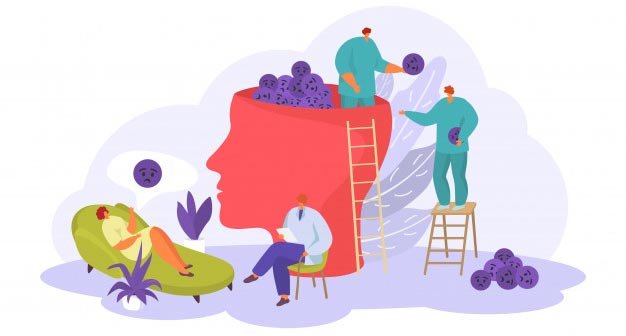 Though midlife crisis is something that is associated with men, it is faced by countless women as well. In order to battle this mental health issue, it is important that you learn to recognise the signs of midlife crisis.
What are the signs of a Midlife Crisis?
Men and women are different individuals. They react differently to certain situations. When it comes to the signs of their mental health issues, those are different as well; though there may be a few overlapping ones. Depending on the individual (male or female), he or she may display a few or all of the tell-tale signs of midlife crisis mentioned below.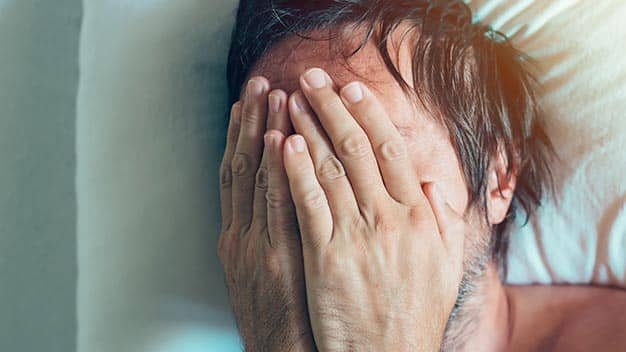 A change in their relationship status - A sudden change in the status of a relationship is a major indicator that a person is going through a midlife crisis. It can be an extramarital affair, a divorce, a break-up and/or beginning a new relationship. The person going through a midlife crisis seeks affection, attention and respect from a new person even if they're receiving these things from their current partner. So, they either break-up with their current partner or get into an extramarital affair.
Mood swings and change in habit - A person who is facing a midlife crisis has to cope with a lot of different emotions. At times, things can get a bit confusing. Hence, they may suffer from severe mood swings where they change their mind about things constantly and even lash out on people around them. There is also a drastic change in their daily habits and routine.
Changing their career path - A midlife crisis makes a person question everything about their life, including their career choices. So, a person who's experiencing this issue may look for a change in their career.
Obsessing over their own appearance - They may also pay extra attention to how they look and what clothes and accessories they're wearing. Looking the best they can becomes extremely important to them.
Long spells of depression - Depression is quite rampant among people who are going through a midlife crisis.
Thoughts of death or dying - They may also be obsessed with the idea of human mortality and constantly think about death or dying.
Restlessness and disinterest in everything - Another big indicator is feeling restless or bored all the time and getting disinterested in everything that used to be interesting to them before; a cherished hobby, a job they were passionate about, sex, everything!
Putting blame on others - Going through a midlife crisis can be a very confusing experience. Like it has been mentioned above, the ones who are suffering often try to change many things in their life. And they often try to blame others or accuse their family/ friends of hurting them when they are stopped or questioned about all the drastic life-changes being undertaken by them.
Increased use or abuse of alcohol or drugs - If a person was already used to consuming alcohol or drugs leisurely, then this activity may go into overdrive and end up as an addiction when a person is going through a midlife crisis. If a person stayed away from alcohol and drugs before, then that person may start experimenting with these substances just for the sake of trying out something new and exciting; and in the process, end up being addicted to these things.
How can I overcome a midlife crisis?
Midlife crisis is a topic on which a lot of research has been done. It has been found that one of the best ways for a person to overcome a midlife crisis is talking to a well-trained online counsellor.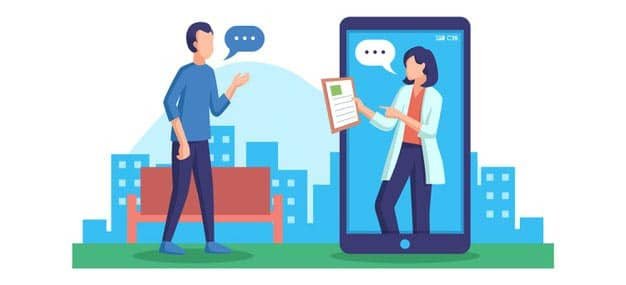 Where can I get reliable midlife crisis counselling?
We, at OnlineCounselling4U, offer 24x7 online therapy sessions during which you can speak to an online counsellor. The best thing about us, along with having some of the most qualified online therapists on our team of experts, is that we offer our services in numerous languages such as Hindi, English, Bengali, Kannada, Odia, Marathi, Urdu, Punjabi, Telugu, Tamil, Malayalam and Gujarati. Also, we are functional within India and abroad. Another great thing about our online counselling sessions is that you can have anonymous phone counselling or chat counselling sessions, without revealing your identity.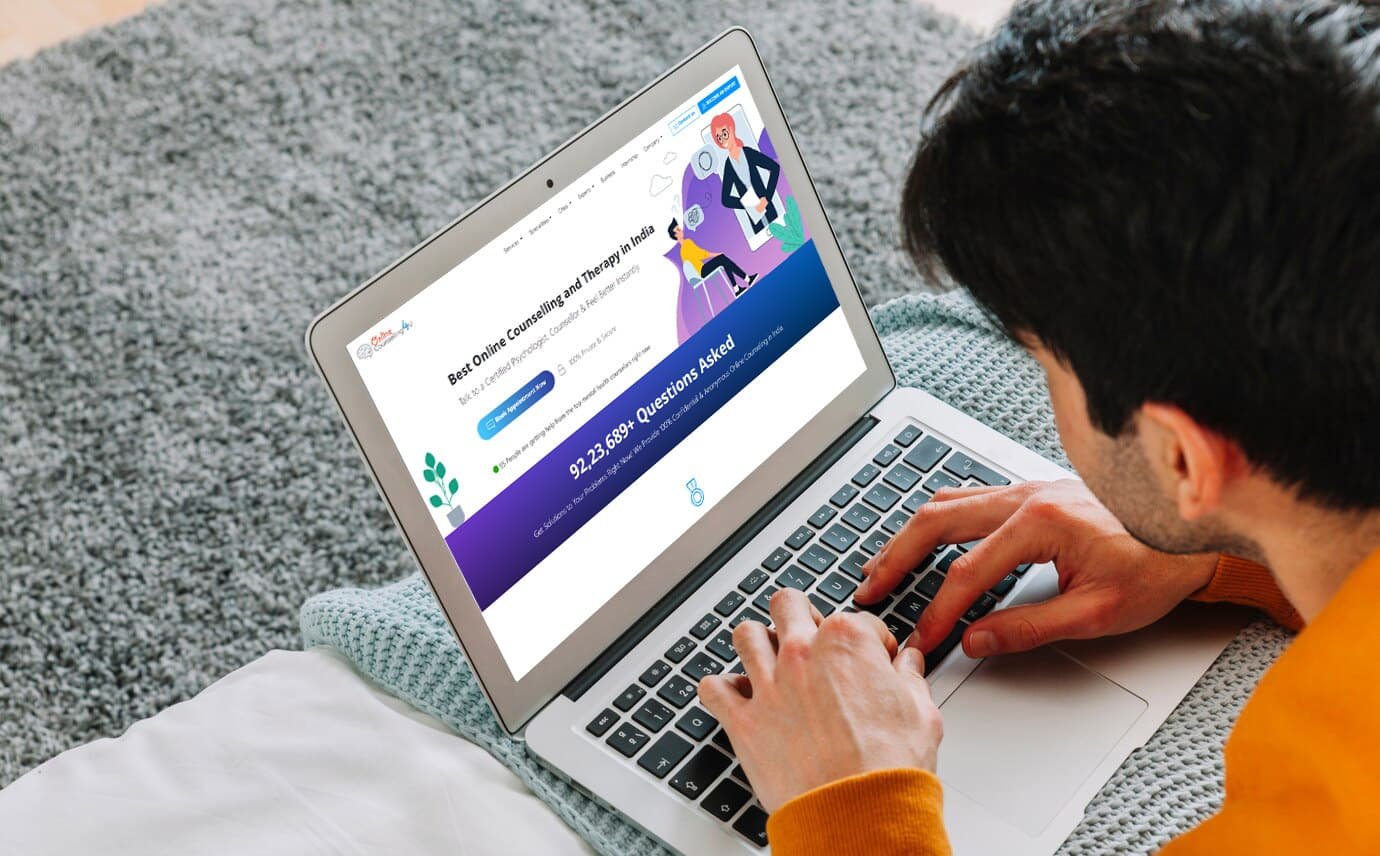 FAQS
Is the midlife crisis real?
Yes, midlife crisis is referred to a period between 40-60 years of age when the man starts evaluating his/her life and generally develops stress, anxiety and in some extreme cases, even depression.
What causes midlife crises?
Midlife crisis is usually caused by ageing and and a combination of problems like stress in relationship, divorce, regrets over career choices, financial problems, sex issues, menopause, post marital problems among the few.
Can counselling help go through a midlife crisis?
Even though counselling is not a cure, a top midlife counsellor can definitely help you rationally think over the stressors you are experiencing and concerned about. Your trained therapist will talk and evaluate your problems and find a long term solution to overcome.
Can midlife crisis cause depression?
Yes, studies have found out that midlife crisis can be the trigger to a lot of mental health issues like depression. It is important that if you are having problems dealing with certain situations in your life, find help of the best midlife online counsellor.