Anyone, irrespective of their age or gender, may need counselling. Life may create such situations where a person ends up needing a little help in handling the mental health issues faced by them.
Today, the world has reached a phase where almost everything is available online. This is applicable for counseling as well. With the passage of time, more and more people opted for online counselling instead of face-to-face counseling.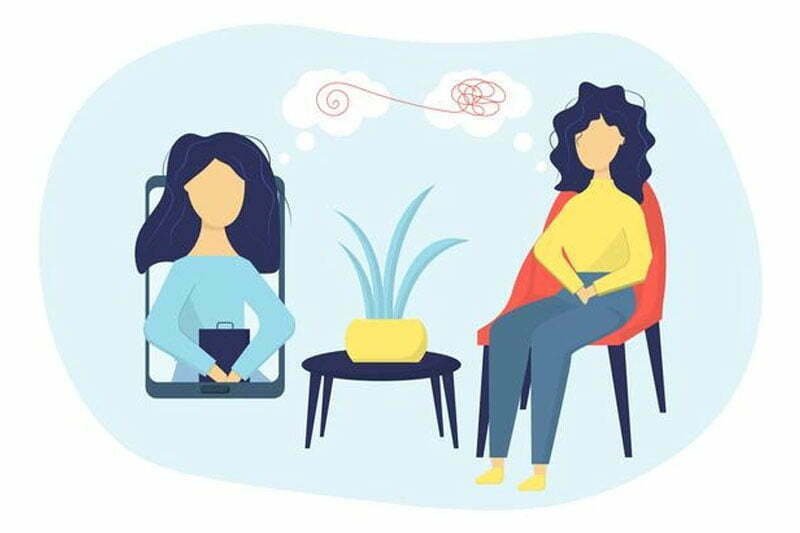 If you don't know whether online counselling is right for you or not, then scroll down and find the reasons why you should choose online counselling.
1. Increased Privacy
Unlike getting help for physical health issues, people still hesitate to get help for mental health issues. It is largely due to the taboo attached to mental health problems. Unfortunately, many people who need counselling don't get the required help for this very reason.
Online counseling is a great alternative for people who want to maintain privacy while getting help for various mental health issues like depression, anxiety, stress, addiction etc. So, you don't have to keep suffering. Connect with an online counsellor and begin your healing process today!
2. Flexibility
Many people who need counselling for mental health issues don't get counseling due to time constraints. They keep going through life without any mental health support even though their mind feels heavy with stress and anxiety. This does not need to happen.
Online counselling lets people choose the date and time for scheduling online counseling sessions, according to their own convenience. This kind of flexibility makes it more convenient for people to get online therapy for mental health issues. If lack of time has been keeping you away from getting therapy, then you can try online counselling.
3. Accessibility
Anyone who has mental health problems should be able to speak to a therapist and receive therapy. However, that is not always the case. Sometimes, due to lack of proper transportation or unavailability of a qualified psychotherapist, people don't get the required mental health care. Online therapy and counselling gives people a chance to get the help they need.
Online counselling is also a great option for people with mobility issues. Not being able to move as they want to is hard enough. Not being able to talk about their feelings and express what they're going through is an additional stress that can be avoided by talking to an online therapist.
4. More Options
A major reason why you should choose online counselling is because you get way more options online than in face-to-face counselling. This is an important factor when it comes to therapy and counselling. You may think, why? It is because compatibility between a psychotherapist and a person seeking therapy is important.
A therapist and a client need to work together to solve the mental health issues faced by the client. If a client finds that the online therapist that they are seeking therapy from is not being able to resolve the issues, then they have the option of choosing another online therapist or counselor.
5. More Affordable
Everyone has the right to receive therapy for mental health issues. But, unfortunately, many people end up suffering in silence due to the high prices of traditional in-person therapy. However, online therapy and counseling have made it easier for people with monetary limitations to receive therapy.
As long as they have access to the internet or a phone, they can get therapy for mental health issues. Even though online counselling sessions are not free of charge, the rates are lower than face-to-face counseling. It is because online counselors don't have certain overhead costs like rent and utilities.
6. Zero Travel-time
Talking to an online therapist is the right course of action for people who don't want to waste their time driving to and from the therapist's office. Online counselling is also convenient for people who can't find a suitable counselor nearby.
With the onset of online counseling and therapy, it has become more convenient for people to receive counselling. Since time and space are not hindrances anymore, more people are being able to get help for mental health issues.
7. More Comfortable
Online counselling is something that can be conducted from pretty much anywhere. It is also something that can be accessed from virtually any place. These two factors have made online therapy and counseling more preferable than in-person counselling. Many people choose to talk to an online counsellor from the comfort of their home.
There is another aspect of online counselling being more comfortable than face-to-face counseling. Many people feel shy or uncomfortable talking about their mental health issues with strangers. When they don't have to meet the mental health professionals in-person, they find it easier to talk about their mental health problems.
Online Counselling and Therapy at OnlineCounselling4U
Are you facing a mental health issue? Or is work-related stress making you feel overstretched? The online counselors at OnlineCounselling4U can help. You can contact our certified psychotherapists from any country in the world. You have the option of chatting with them over chat, video call, phone or email.
Contact us at +91 9811335150
Email us – info@onlinecounselling4u.com
Follow us on Facebook