Get help 1-On-1, Private & anonymously.
Talk to a psychologist for Online Women Depression Counselling
Book Appointment Now 100% Private & Secure
Convenient, 100% anonymous, safe, certified professional counseling online.
Did you know that women are twice as likely to develop clinical depression as men?
Studies have found that as many as 1 in 4 women end up having an episode of major depression at some point of time in their life.
Clinical depression in women can range from mild to moderate with depression symptoms like loss of appetite, low self-esteem, insomnia, apathy and mild fatigue.
Or it can be severe with more severe symptoms of depression. Given below are more depression symptoms for women.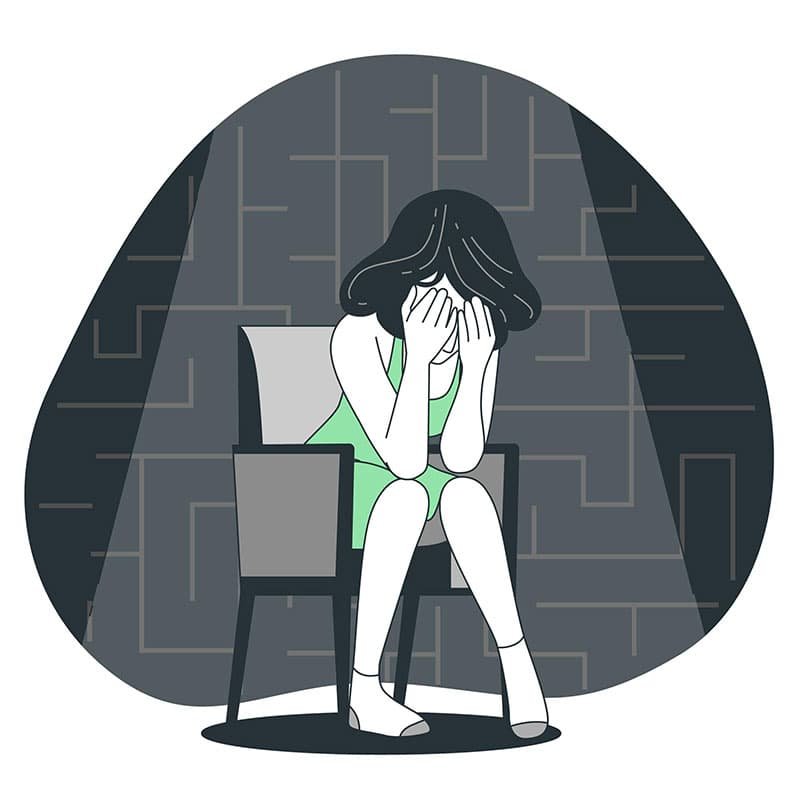 These symptoms of depression can be used to identify clinical depression in women.
Symptoms of depression in women
Unexplained crankiness. When a woman is cranky without any reason, then that woman might be suffering from depression.

Excessive crying. When a woman cries excessively and often when there's not much reason for her to cry, then it might be a symptom of depression.

Restlessness. Women with depression might feel a restlessness that just refuses to go away.

Constant sadness. Being sad constantly is a telltale sign of depression in women.

Constant anxiety. Being anxious constantly is also something that is seen in women with depression.

Feelings of guilt. Women who have depression might feel guilty often. And most of this guilt is baseless and has nothing to do with them.

Feelings of worthlessness. When a woman feels worthless frequently and truly believes that she is worthless, it might be a symptom of depression.

Feelings of hopelessness. Feeling hopeless is another symptom of depression in women to watch out for.

Change in sleep patterns. A drastic change in the sleep habits of a woman is an important sign of depression in women.

If a woman starts sleeping way more or way less than usual, then that woman might be suffering from depression.

Change in appetite. A major change in appetite, be it a decrease or an increase in food intake, is a common symptom of depression.

However, since it is related to food, it is also a symptom that is not that easy to detect.

Change in weight. In some cases, depression might lead to a lot of weight gain or weight loss in women.

This weight gain and weight loss may or may not be related to a change in food habits of the woman with depression.

Decline in energy. When a woman is going through depression, she might notice a decline in energy.

She would also get exhausted easily even when she has done very little physical activity.

Decline in focus. A person who has depression finds it hard to focus on any task or activity. The same applies to a woman who's facing depression.

Thoughts of death or suicide. Women with depression are often plagued with thoughts of committing suicide.

They also often find themselves wondering about the mysteries of death.

Physical health issues that don't respond to treatment. Another huge symptom of depression in women is physical illnesses that do not get resolved even after appropriate treatment.

These physical health issues might be anything from aches and pains to cold and fever.
Women Depression Counselling at OnlineCounselling4U
We, at OnlineCounselling4U, believe that people should get online counselling at their convenience. Hence, we have made depression counseling highly accessible.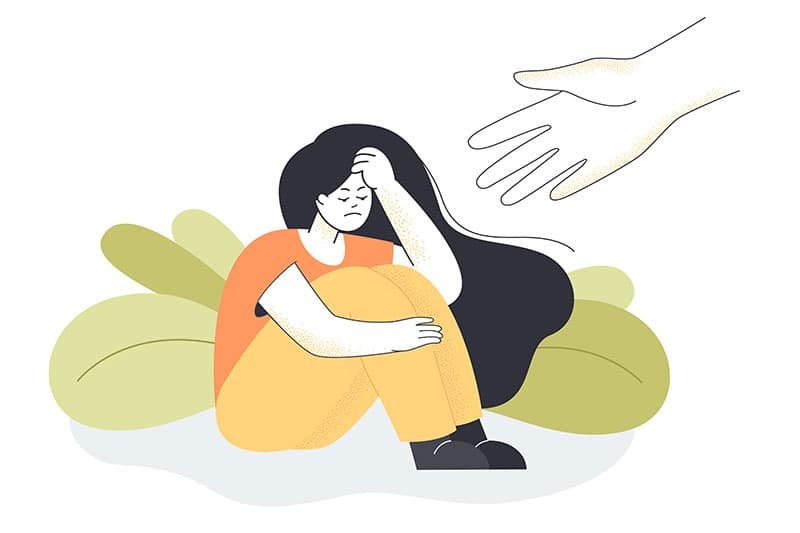 Our online counselling services can be accessed from any part of the world.
Also, the online counselling sessions are available in any language that you are comfortable with.
What's more? Our online counsellors are available for a chat 24/7. You can get online therapy and counselling via phone calls, video calls, chats or emails.