If you're reading this, then definitely you might have experienced a panic attack at least once in your lifetime. Panic attack is also called anxiety disorder in a layman's voice, and it is a generalized term for panic attack disorder. But there is a difference in both. A condition is called panic attack disorder when a person has experienced this more than twice in a short interval of time. A panic attack results from overblown negative thoughts that are visualized by the subconscious mind and is a part of body's fight or flight response. It is not just a mental condition, but it shows some physiological symptoms too.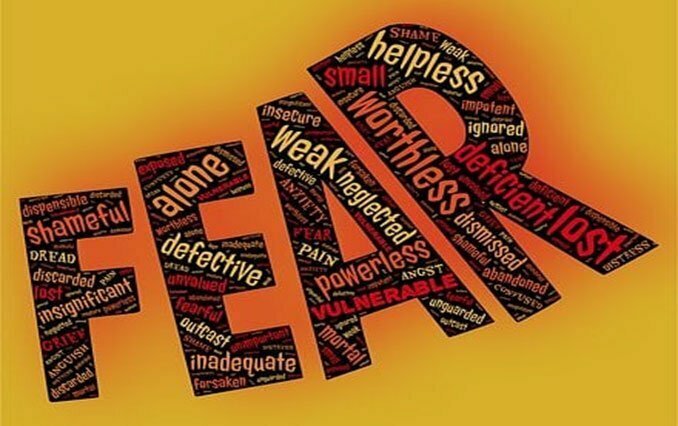 A person experiences a panic attack when encountered by a triggering factor. In reality, the situation might not be seriously intimidating or life-threatening. But the person who faces the crisis feels that it is a life-threatening condition. Hence the extreme levels of anxiety result in a panic attack.
The person with panic attack disorder shows some mental and physical symptoms:
Palpitation
Sweating profusely
Complaining against pain
Severe headache
Stomach cramps
Dizziness or feeling light-headed
Foggy state of mind
Mild to severe nausea
Body tremors
Fluctuation in black pressure
Feeling frozen
Tremors in legs and feet
Numbness of hands and feet
Experiencing chills and hot flashes
Blown up fear of impending danger or death
Extreme levels of stress and anxiety
The person may scream out
The person may become very angry and violent to protect oneself feeling the condition as threatening
The person might experience out emotional outbursts and end up crying inconsolably
Overemphasized negative thoughts
Visualizing negative images a fearful situations
Unable to differentiate between visualization and reality
And many other physiological and psychological symptoms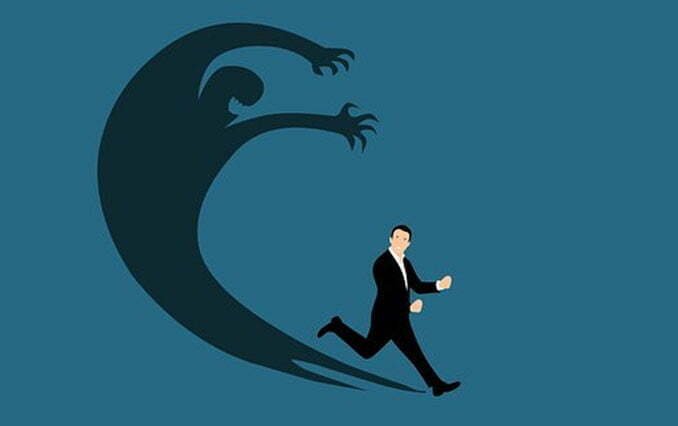 Panic attacks are the intense feeling of fear and anxiety. A panic attack may occur without any prior intimation. It occurs in response to the triggering factor or situations. It happens when the body's fight-or-flight response says heads up at wrong times. A person might experience a panic attack when encountering another person with whom they had a stressful experience.
It can also occur when the person comes across some past with not so good experiences.
Any unpleasant or sad news
Examination time or examination results
Before any significant surgeries of oneself or of loved ones
Death of loved one
Or it can happen for no apparent reason
When a person experiences any phobia or comes across any stressful event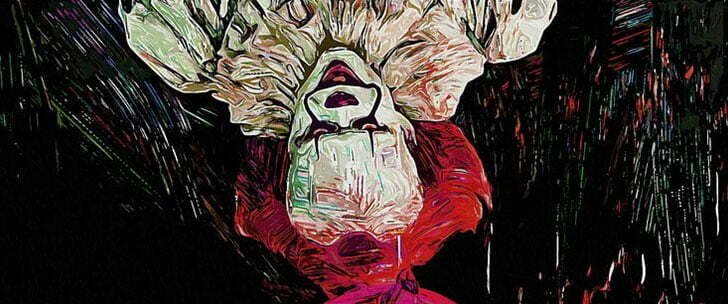 Causes and effects of panic attack disorder
The major cause of panic attack is not yet known completely. But as per research a chemical and hormonal imbalance in the brain at times leads to panic attacks. Hence medication is advised to balance the chemicals and hormones. Panic attack condition affects not only the psychological part but also the social life of any person. The person may try to avoid the situations and their social life hampered. The person with this condition lives under constant fear of getting attack once again. Fear of getting attack is more stressful than the actual condition. It affects the quality of life.
The person experiencing panic attacks might avoid mingling with people and going to social gatherings
The person might avoid all those situations which can lead to panic attacks
Since panic attack can occur at any point of the day and anywhere, this puts the a person under a lot of pressure thus affecting the career prospects
It affects the productivity of the person
For school-going children and adolescence, it affects their education
A person with panic attack disorder faces a hard time in relationships too. As the spouse and other family members they receive the blow of the attacks and they need to be very empathetic and understanding towards the person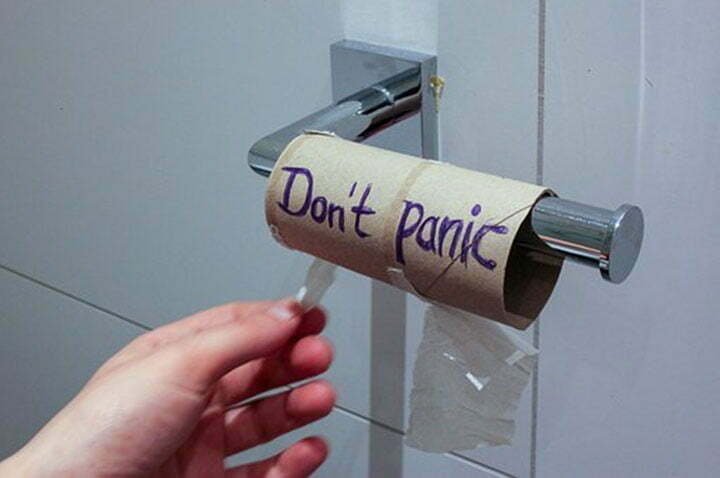 Treatment and therapy for panic attack disorder
A panic attack is a condition that can be managed well with medication and therapy but cannot be cured completely.
Medication – medication to a major extent. It helps to keep the panic attack under control altering the chemical and hormonal composition in the brain
Meditation and mindfulness – this too are of utmost significance in dealing with panic attack disorder. Meditation calms down the mind, and mindfulness makes a person be in the present moment. Thus the negative thought pattern is altered and shifted towards positivity
Positive self talk and reverse questionnaire – this is another technique to deal with panic attack disorder. When a person is panic struck he or she is not under control. But the person can actually deal with the constant bombarding of negative thoughts that arises beforehand. Replacing negative thoughts with positive thoughts and reverse questioning the negative thoughts. It means asking how relevant is the fear? Why should I be afraid of that particular person or situation and looking for valid reasons to be scared or to get panic. And assuring oneself with positive self talk
Maintaining a panic attack diary – keeping a journal of panic attacks and triggering factors that led to the attack and the occurrence of the episode helps us deal with the conditions strategically
CBT – Cognitive Behavioral therapy is a beautiful tool in coping with a panic attack disorder. The therapist will come up with possible solutions and steps to bring the desired changes and to deal with the disorder
Talking to the family about one's fears – sharing one's deepest fears with the family members is a fantastic therapy in itself. When a person gets the family to support this builds confidence in that person to handle the ordeal more effectively
Counselling – talking to a counsellor is always a good decision. A counsellor helps a person, understands what they are going through and why. Counsellor helps the a person understand their condition and comes up with various strategies to deal with it
Talking to support groups – talking to support groups gives exposure. This helps to seek support and help from people who face similar issues
Apart from all this, a person can also opt for talking to an online counsellor. Online Counselling sessions are equally practical and effective. It is as good as talking to counselor or a psychologist in person.
Talking to an Online Counselor
When you seem to be fed up while going through bouts of panic attacks then it's time to take a call. One must look for help from a COUNSELORS / PSYCHOLOGIST / PSYCHIATRIST / PSYCHOTHERAPIST. Online counselors are trained professionals who are adept at talking to people and help them as they go through the ordeal. These professionals non judgmental and always ready to help a person with their valuable advice.
OnlineCounselling4U brings the services of the best and trained COUNSELORS, PSYCHOLOGIST and THERAPISTS. We are just a call away and always ready to help.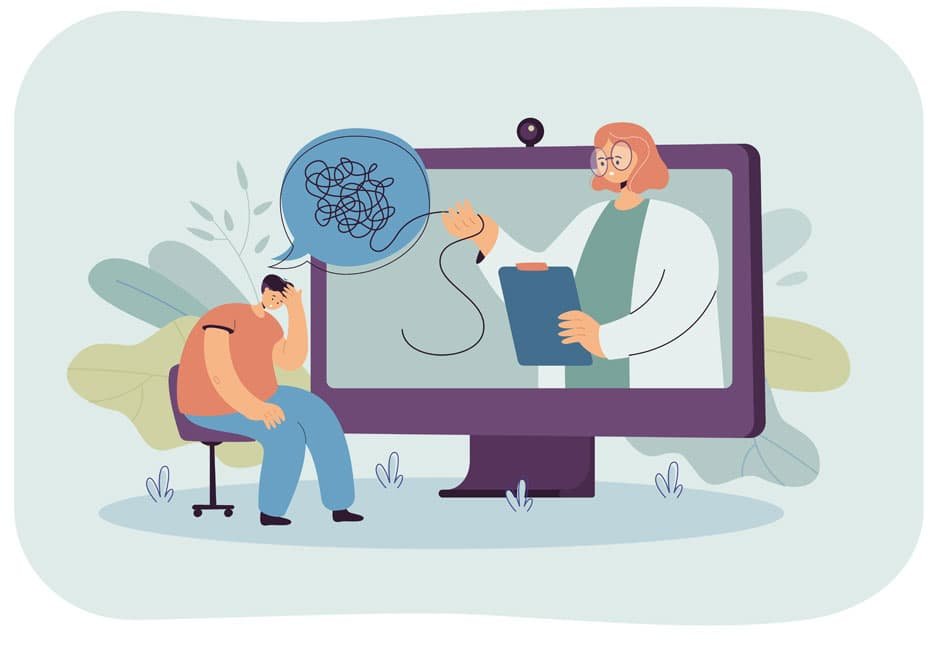 OnlineCounselling4U is a pioneer in the field of COUNSELING SERVICES for more than one and a half-decade. Now avail the best services while being in the comforts of your home, through a call, chat, video, or mail.
Call us to book a session today
Ph. No. – +91 9811335150
Email id – info@onlinecounseling4u.com
Follow us on Facebook