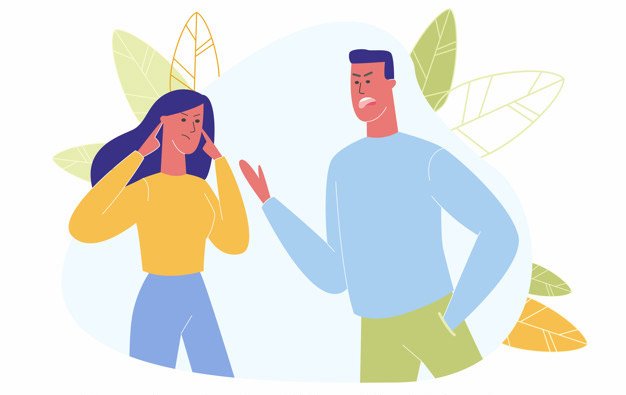 Hello everyone,
During my counseling sessions, I came across many couples who were going through a very rough phase in their marriage. It's very sad to see many marriages losing its sheen after a few years of togetherness. All this starts once the first shade of love fades away and other things of life act upon strongly. This could be family, children, work stress, health issues, etc.
This rough phase of the relationship makes them feel low constantly, and they feel like stepping out of the relationship. Sometimes they feel suicidal in extreme cases. The reasons are many and so are the solutions to deal with it.
Once I was counseling a woman who was going through the turmoil of a bad relationship. She was hell bent on giving up on it. So I asked her to write down 10 points that she likes about her husband/ relationship, 10 things that she doesn't like her husband, and 10 prospective reasons she thinks to be the culprit in downgrading her relationship.
Well, after an hour she was ready with her 10 points on each. And after analysis, I came to the conclusion that job related stress was the main reason that was bothering her husband. And that was reflecting negatively on their relationship.
Now let's look what is being in an unhappy marriage, where the relationship is bad with the spouse:
Getting physically abusive
Getting sexually abusive
Verbal abuse
Depriving one, of getting access to one's basic needs
A constant nagging for every act
Always being judgmental in a negative way
Constant bullying
Continuous scrutiny to find out flaws
Threatening continuously to kill or harm physically
Beating, slapping on face or hitting on any part of the body either with hands or using any prop
Force one to leave the house
Any act that degrades the value of the relationship
Any act that harms the self-respect and the dignity of the other person
And many more that makes one strongly feel trapped in an unhappy marriage
These were the points to know that one is in an unhappy relationship. Now let's look on,
The steps to deal with an unhappy marriage:
Write down 10 points about what you like about your spouse/relationship, what you dislike about your spouse/relationship and the probable reasons one could think for the bad behavior of the spouse
This is indeed a great tool to find out the "plus" points and the "minus" points in any marriage
In most of the cases, it is majorly work related stress acting upon negatively or some hidden personality disorder
Try to get into the root cause of the work related stress of your spouse and think for creative steps to deal with it
Empathize with the spouse. Keep yourself if his/her shoes and try to understand what one is going through
Always try to spend some quality time together
Don't make the bedroom as a war zone. It's the zone of love, to spend some time together and some intimate moments with your loved one
Never say wrong words about your spouse's family. This worsens the situation
Never dig the past and pick up the fight in the present. Always mind, what has happened we can't change it but we can make our present better
Give each other ample space to calm down, to settle down the negative feelings
When "the couple time" doesn't work for you, try to spend more time as a family altogether
Try to avoid disputes and bad mouthing each other in front of children
Never hold grudges.
Try to do something new and special for each other possibly. Or at least if the other one is not cooperating you do it for your spouse. The target is to get the relationship back on the track
What works in your case analyze it and then take creative and strategic steps to deal with it
Try to get help from your spouse' parents, siblings, or very close friends
If nothing works try to get a professional's help. Go to a family counselor or a psychologist. Because this sort of case can be better solved by them. Even relationship coaches help better. Most of these kinds of problems arise because of some hidden stress, anxiety, over emphasized ego, some unattended personality disorder, some psychological issues or due to some bad experiences in the past.
Unhappy marriage due to the relatives of the spouse:
These were the steps of strategy when the problem is with your spouse. But what to do if the relationships suffer due to the family members of your spouse?
In many cases, other than work related stress, the relatives of the spouse act as a catalyst for an unhappy relationship. This is to be dealt with a knack.
Mostly the problem comes from the mother of the spouse, as she is somewhat possessive about her son, and doesn't like to let her son go off
This is common in most of the cases. As she is skeptical about her son being looked after in a better way than her. And this keeps her on tenter hooks. So she tries to get involved with the daily activities of the daughter in law. Whether cooking, household chores, packing a lunch box, children's upbringing, etc. This sort of scrutinizing attitude is the main stressor in the relationship
So, accept this fact of possessiveness. Try to be a fast learner and take criticism positively
Never overreact to the comments of the family members of the spouse in a negative way. This will strain your relationship with your spouse
Always try to take up the responsibility of the things, and be ahead in carrying out any duties, responsibilities or household activities
This will slowly generate a sense of confidence in the family members
Take care of their needs. Make family the priority. Always work on the positive things of the family. There can be many when you look out for
Never complain about his/her family using some bad words. This will strain your relationship with your spouse
Always try to do some gestures of surprise out of love (whether you like it or not) for the family. This will win over their heart
Mostly the problem with the spouse's family arises because of their attitude or the wrong mindset. Acceptance for a new family member takes time. But this has to be dealt with a lot of patience and perseverance. Many times counseling helps. But things become difficult if the family members and spouse are non-coachable kinds.
In this kind of scenario, online counseling therapies help. Where one can share one's problems anonymously, and pour out one's heart. They help one to deal with the strained relationship.
Divorce or suicide is not always the right solution for an unhappy marriage. One has to work on the positive things of the relationship to put it back on track.
After all, it's a marriage. A beautiful bond between not just two people but two families as a whole. So everyone has to work together towards making a good relationship. A good relationship makes a base for a happy family.
You can talk to online counsellor experts from the comforts of your home, fix an appointment – have a chat, talk to them over the phone or email and get help.
Good bye!!