Online counselling is a convenient way of getting online therapy for mental health issues. Over the years, due to its many virtues, online counselling and therapy has become widely popular amongst the masses.
People all over the world have started exploring the options that online therapy provides. Online counselling sessions are often conducted via chats, video calls, phone calls and emails. You can choose whichever communication method you are comfortable with.
As the popularity of online counselling began to rise, it started gaining different names. Online counselling is also known as online therapy, e-therapy, e-counselling, cyber counselling, cyber therapy, teletherapy, virtual therapy, virtual psychotherapy, web therapy, virtual counselling and web counselling.
Is online therapy legit?
Some people may hesitate to get therapy online. Some may even question, "How legit is online therapy"? It might keep them away from online counseling and hence, hinder their healing process. The truth is, there is nothing to worry about.
Online counselors and therapists go through the same training that in-person psychotherapists do. Online therapists require the same qualifications as traditional face-to-face therapists do. So, online therapy and counseling is as legit as it could be.
The organisations who provide mental health services online take the task of providing therapy for mental health issues very seriously. Hence, you will find well-trained therapists and counselors when you seek therapy online.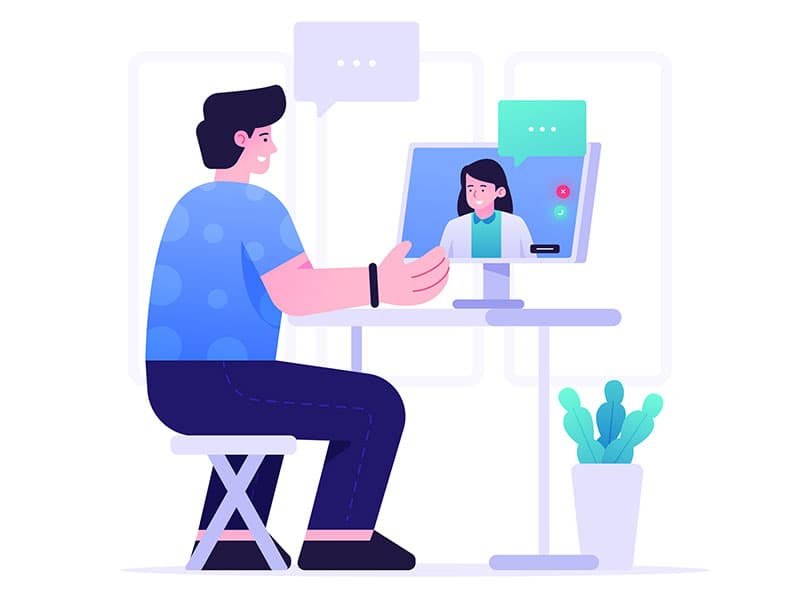 Is Online Counselling Effective?
It has already been mentioned that online counsellors and therapists need to have the same qualifications and skills as face-to-face counsellors. They also need a certain amount of experience in order to provide online counselling services.
Before they could conduct online counselling for mental health issues, they go through a meticulous screening process. They are selected to be online counsellors only if they are found to be fit to do so.
Have you been wondering, "is online counselling effective"? If you have, then there's no reason to worry at all. You can rest assured that online counselling is effective for a wide range of mental health problems.
There are many reasons why online counselling has become so popular in the last couple of decades. One of the reasons is that online counselling truly works. If you are looking for some mental health support, speak to an online counsellor today!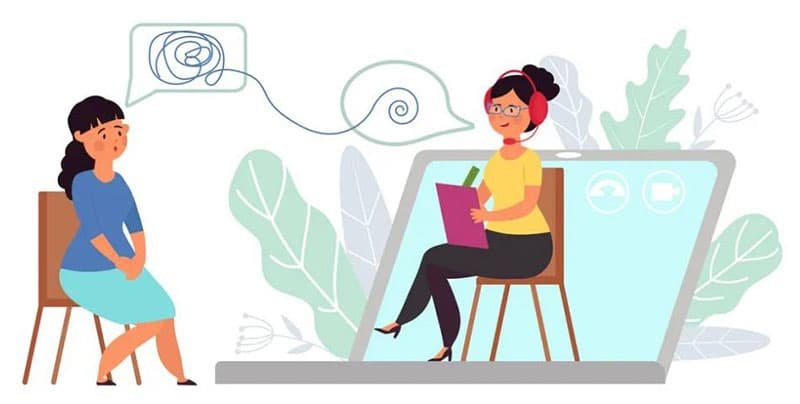 Why should you choose online counselling and therapy?
One of the biggest and simplest reasons why people choose online counselling is because it is super convenient. You don't need to leave the comfort of your home to get online counselling. In fact, you can consult an online therapist from any place you want to.
The factor of convenience also includes the fact that you don't need to travel to a psychotherapist's clinic and waste hours in traffic in order to get there. You can simply dial a phone number or open a chat for online therapy. You end up saving a lot of time this way.
One more reason online counselling is so popular is because you can schedule the online therapy sessions according to your convenience. You don't have to miss out on family time or take time off from work to get therapy.
Online therapy costs less than traditional in-person therapy. But the effectiveness of online therapy is the same as psychotherapy conducted in a clinic. So, you basically get good therapy online for a lesser cost.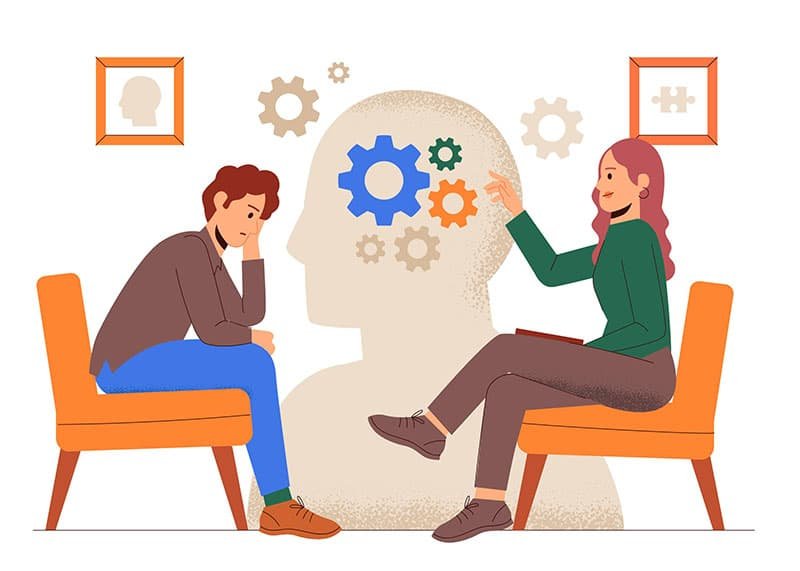 Another reason to choose online therapy? It is simply more comfortable. When you chat with an online therapist, you would find that it is way more comfortable to talk to an online therapist than with an in-person therapist.
Also, if you go to talk to a psychotherapist in a clinic, you have to talk to them face-to-face. There is no other option for you. But online therapy gives you the options of chat, phone calls, video calls and emails. You can select whichever mode of communication you are comfortable with for getting online therapy and counselling.
Online therapy has made taking care of mental health a much easier process. All you need to do is decide that you want to get therapy for mental health issues. And then, contact an online therapist to begin your healing process.
Chat with Qualified OnlineCounselling4U Counsellors
Is work related stress bugging you? Or are your relationship issues stressing you out? You don't have to keep facing everything alone. OnlineCounselling4U is here to help. Share your worries and issues with our online counsellors. They will listen patiently. They'll help you handle the stress and any other mental health issue. You can chat with our certified psychotherapists from any part of the world. You can get online therapy via chat, phone calls, video calls and emails.
Contact us at +91 9811335150
Email us – info@onlinecounselling4u.com
Follow us on Facebook