Arranged Marriage vs Love Marriage is a debate that is yet to be resolved. There is no guarantee that one would be more successful than the other. If you need help to decide which one you should go for, you can opt for online counselling.
There are certified online counsellors who can help you understand the various elements of arranged marriage and love marriage. This is quite useful when you're trying to find the right path for you.
Should I have an Arranged Marriage or Love Marriage?
Whether a person has a love marriage or arranged marriage really depends on their luck. But there is nothing wrong in wanting to have a love marriage or an arranged marriage. Either way, the important thing is for you and your future spouse to be happy.
Some people have an arranged marriage due to family pressure. And others, because they do not find anyone suitable for them to marry, by themselves. Some people choose to have a love marriage against their families' wishes. And in other cases, the parents support their child's decision to have a love marriage.
If you're someone who's contemplating getting married and not sure if you want an arranged marriage or love marriage, you can go through this blog. It will help you see the positive and negative sides of both types of marriages.
It would also help you decide which way you should go.
What is an arranged marriage?
You might have often heard that in marriages, two families come together, not just two people. That is even truer when it comes to arranged marriages. Arranged marriages are those marriages where a person's bride or groom is chosen by a member of their family.
In previous eras, the bride and the groom in an arranged marriage don't get to see each other before their wedding day. Forget about actually getting to speak to their future husband or wife. In some cases, this practice is still being followed.
But mostly, modern-day arranged marriages are much better. These days the bride and the groom get a chance to meet each other and talk to each other in-person. They get a chance to get to know each other better before actually getting married.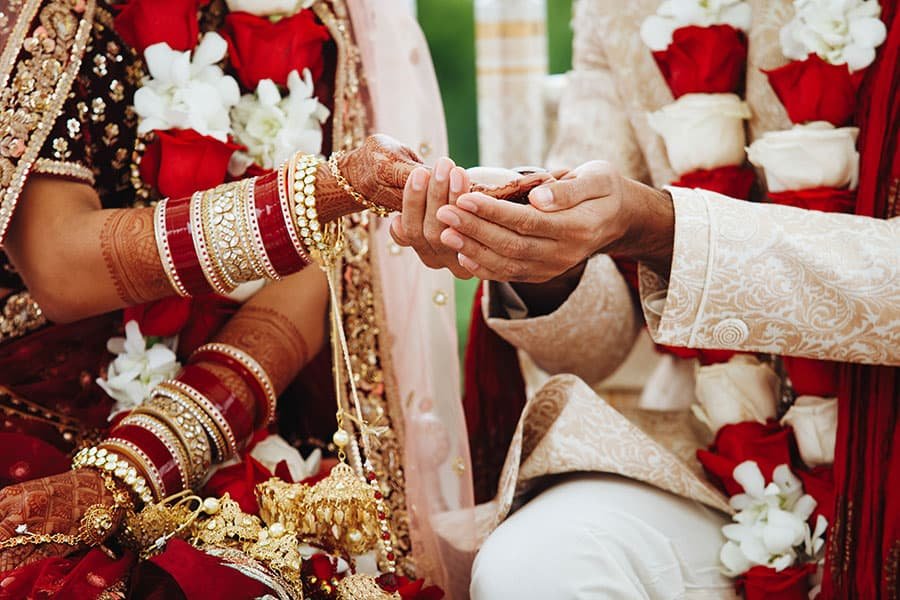 And they don't need to make a decision after the first meeting. They can take some time to decide if that is the person that they want to spend their life with. They can use the time to discuss their expectations towards each other.
It is also a good time to discuss their future goals and if those goals are compatible with the things each of them wants out of their marriage. An arranged marriage is like a mutual agreement between two people and their families.
Pros of Arranged Marriage
You get a chance to plan out your future properly.
Your relationship starts with an intent of commitment.
Opinions of your family members are taken into consideration.
You are aware of your future spouse's level of financial stability.
Your love grows with time.
Cons of Arranged Marriage
It takes time for you to truly know each other.
Numerous compatibility issues may arise.
Family interference happens more often.
You need to make the decision to get married quickly.
For some people, discussing certain topics with their future spouse can be hard or uncomfortable.
Unfortunately, forced marriages still take place in the name of arranged marriages.
If you're thinking about getting married and are not sure which type of marriage is right for you, then you can try online counselling for arranged marriage. It would help you figure out if this is something you are comfortable with or not.
What is a love marriage?
A love marriage is a marriage where a person chooses their own future husband or wife. In some cases, the families support their decision to get married. While in others, the couple ends up getting married against their families' wishes.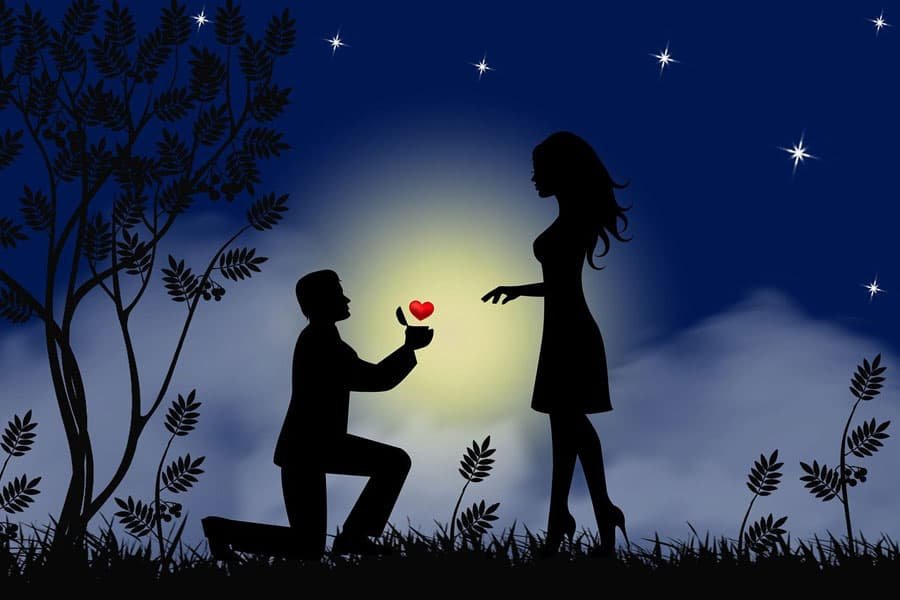 In the last couple of decades, love marriages have become more acceptable than they used to be. Indian society is finally starting to warm-up to the idea of two consenting adults deciding the fate of their future for themselves.
Having a love marriage doesn't mean that it will be free from problems. Issues are bound to arise in any kind of marriage. And a love marriage is no exception. However, if you intend to spend your life with the person you've chosen for yourself, then you can face all the challenges of a love marriage together.
Pros of Love Marriage
You get an appropriate amount of time to get to know each other.
You are already compatible before marriage.
You can talk about any topic with your future spouse comfortably.
Your families don't interfere too much while making decisions that concern you and your spouse.
Your marriage is based on love. So, it already has a strong foundation.
Cons of Love Marriage
Sometimes, attraction or infatuation is misinterpreted as love. When this happens, marriages fail easily.
In many cases, families of the bride and the groom don't agree with their decision to get married. Due to this reason, discord within the family may arise.
When the cultural, religious, economical and social backgrounds of the bride and the groom are too different, numerous problems in a love marriage begin to arise.
In some parts of India, arranged marriages are preferred rather than love marriages. When a couple gets married against the wishes of their families, sometimes, they have to face dire consequences.
If you're considering love marriage, then you can consider getting online counselling for love marriage. This would help you understand if love marriage is right for you or not.
What is the percentage of love marriages in India in the year 2020?
In the year 2020, out of all the marriages that took place, about 10% of those were love marriages.
How can OnlineCounselling4U help?
When it comes to the decisions you make in life, marriage is one of the biggest ones. Marriage is a life-changing event. Whether your future holds happiness or sorrow depends on the decision you take about marriage.
How do you want to get married? Love marriage or arranged marriage? Who should you get married to? Where should you get married? Would you be happy with the person you or your family chooses for you? All these questions can get quite overwhelming.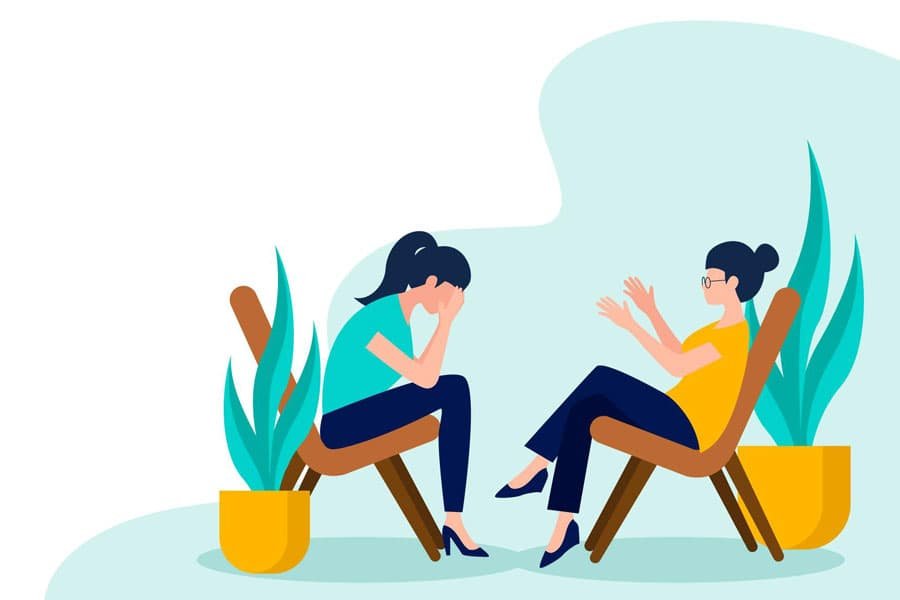 It is always nice to talk to someone who can answer your questions objectively. Or in the least, help you figure out what you want without influencing your decisions with what they think you should do.
If you're plagued with questions that you are finding hard to answer. Or if you need help in figuring things out simply by discussing them with someone, then you're at the right place.
We, at OnlineCounselling4U, provide pre-marriage counselling and marriage counselling online through which you can find answers to the questions you may have about your marriage. Our therapists will listen to you patiently and help you find solutions to your problems.
Our online counsellors are available for chat or phone calls in multiple languages. You can talk to them in any language you prefer- Hindi, English, Bengali, Kannada, Odia, Punjabi, Marathi, Urdu, Telugu, Tamil, Malayalam and Gujarati.
Contact us at +91 9811335150
Email us – info@onlinecounselling4u.com
Follow us on Facebook