Everyone imagines or dreams about having "a person" in their life who is their soul mate and with whom they will live their life to the fullest. And with whom they will create a meaningful relationship. But this seems all easy as it is an imagination but in reality, people have to really put a lot of efforts in order to have a deep and close relationship with their significant other.
Honesty, commitment, understanding and loyalty are required to maintain a long lasting relationship with someone. Along with this, giving each other time and trying new things strengthens the bond of the relationship.
Best Bonding Tips for Couples
In the long run, to avoid boredom and to deal with reduced passion properly, it is great to bring back the lost spark and put some extra efforts in the relationship. These are fun, interesting and helpful tips that can strengthen the bond between two individuals and make them able to overcome any difficulties that may occur in the future.
1. Try new things together
Exploring new things gives the feeling of adventure and a rush of adrenaline in the body. So, couples feels positive emotions when they are having fun together which will lead to relationship satisfaction. Research says that couples who are satisfied with each other are more united and better able to deal with any challenges that they may face in their relationship. There are many things that can be tried together like:
Visit a Museum
Go shopping
Try a new restaurant
Develop any hobby and skill like painting
Learn a new language
Host a party
Go to a concert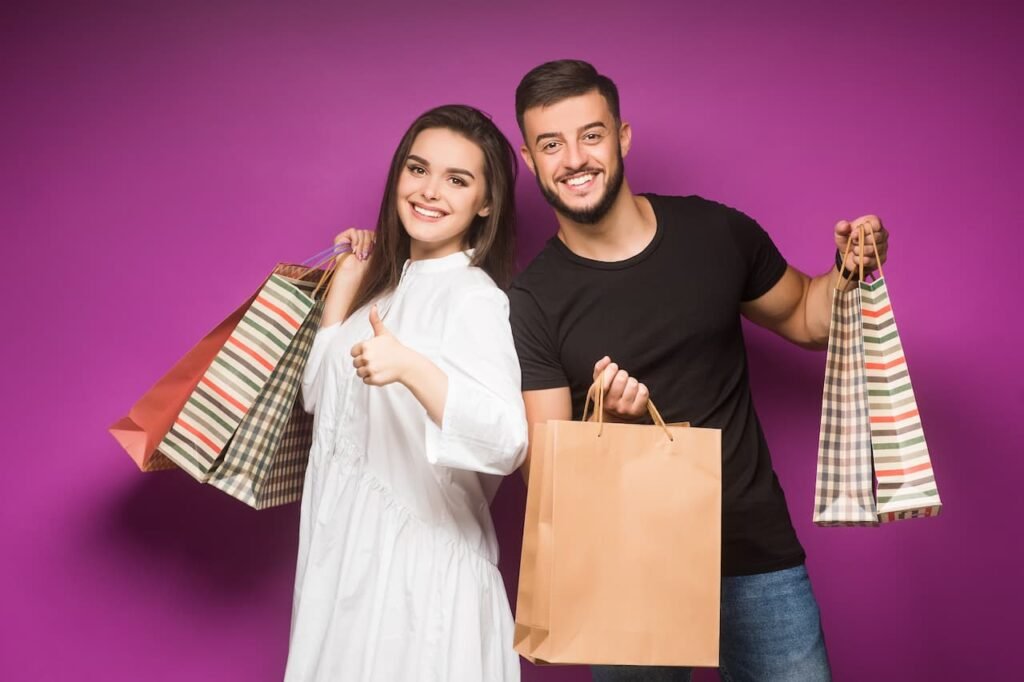 2. Develop interest in each other's lives
Going on dates and talking to each other often can be an effective way to keep your partner interested in the relationship. This gives you a chance to listen to what is going on in your partner's life and show that you care. Celebrate small important things together like anniversaries, promotion at work or any other achievement. This will help in creating remarkable memories and build a meaningful relationship.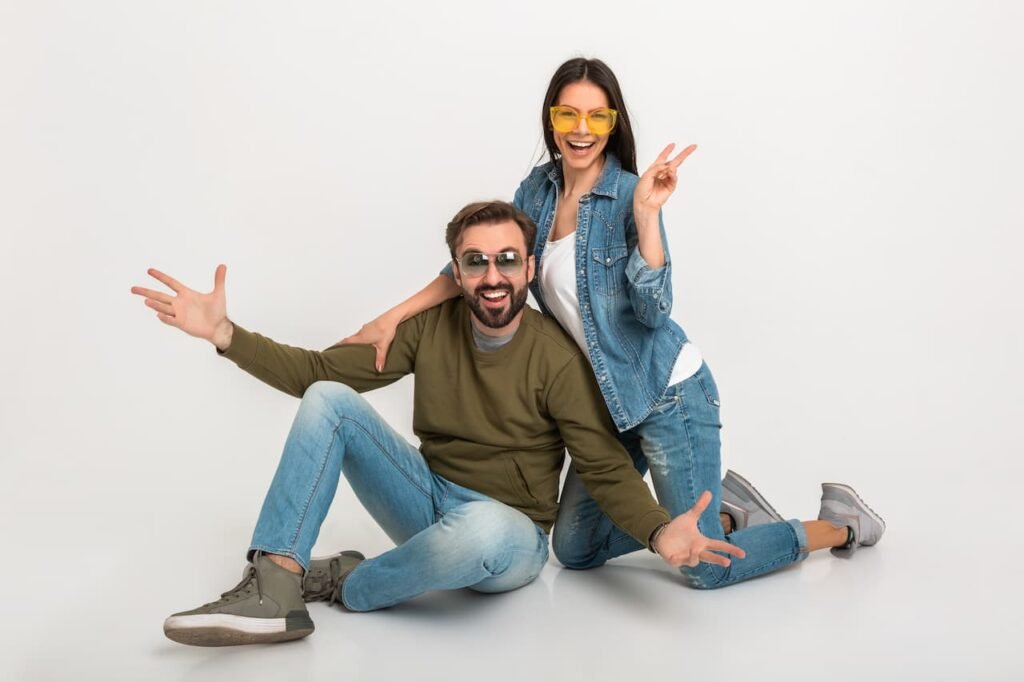 3. Set mutual goals
There should be some mutual goals that must be set and achieved with the contributions by both the individuals that embrace equality, affection and appreciation in the relationship. When achieved with full dedication, it improves the bonding amongst the couples. Some of the goals for deep bonding are mentioned below:
Express gratitude to each other
Spend quality of time together
Respect each other's opinions
Develop good relations with each other's families
Set and Respect Boundaries
Try to fulfil each other's expectations
Make each other priority
4. Say positive things to each other everyday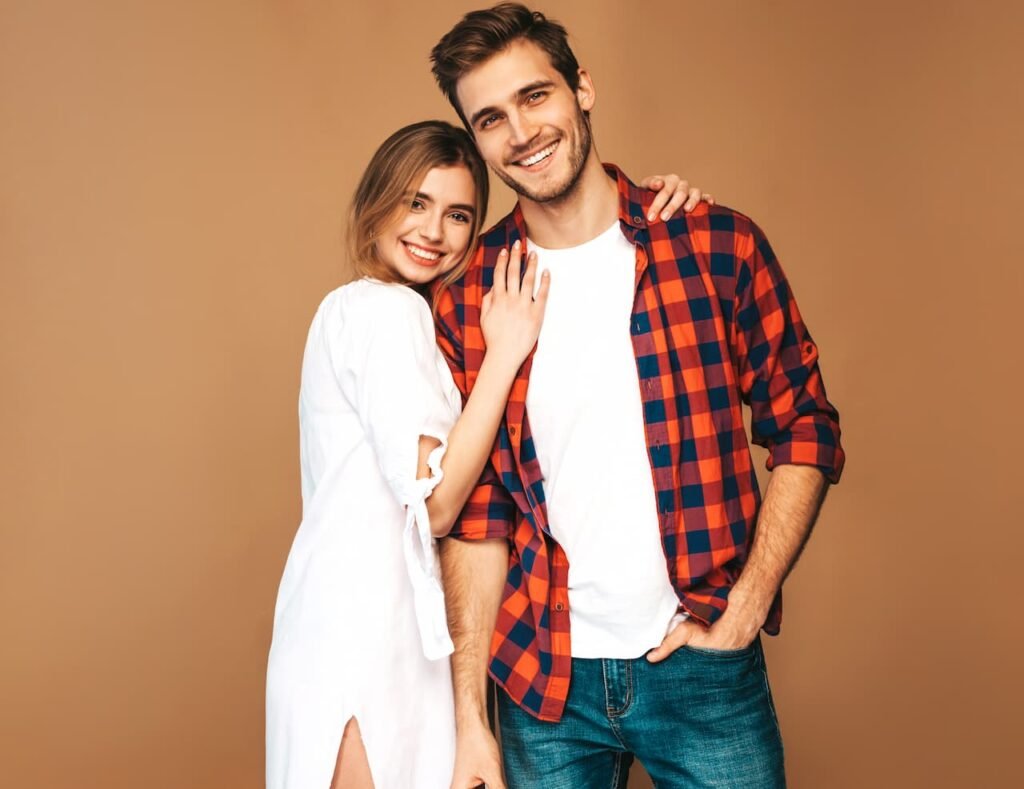 Doesn't matter whether you are dating or married, it is important to maintain a positive attitude towards each other as negative feelings can bring unnecessary problems and struggles in the relationship. Thus, experiencing positive feelings can be helpful to maintain a healthy and happy relationship. And the quickest and the easiest way to do this is by saying positive words to your partner on the daily basis.
Focus on what you love about your partner and say it out loud in front of them. It will show your appreciation and affection towards your partner which is necessary to enhance the bonding. Some of the positive things that can be said are:
I'm at my best with you.
I'll always have your back.
I'm proud of you.
I believe in you.
5. Go for trips
Couples in a romantic relationship who travel together are more likely to be satisfied in relations, communicate more and have better sex life as compared to those who don't travel. Couples set a goal of seeing the world together and achieve it also which increases the bonding between them. They go on unexplored paths and destinations and help each other through everything which makes them more patient and understanding for each other.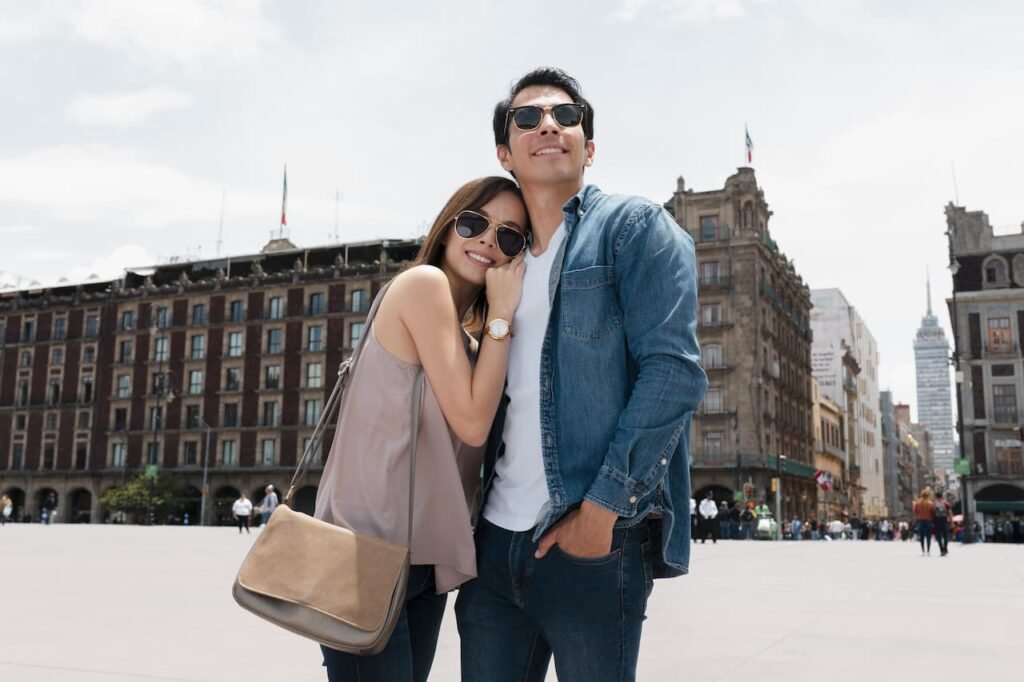 6. New Sexual Experiences
Exploring and doing something new develops intimacy and bonding. It is linked with the release of dopamine in the body which attracts romantic passion. Experimenting with new activities creates a sense of appreciation, efforts and creativity which makes a relationship more close and deep than earlier. You can discuss your expectations, likes and needs with each other and try your best to fulfil them.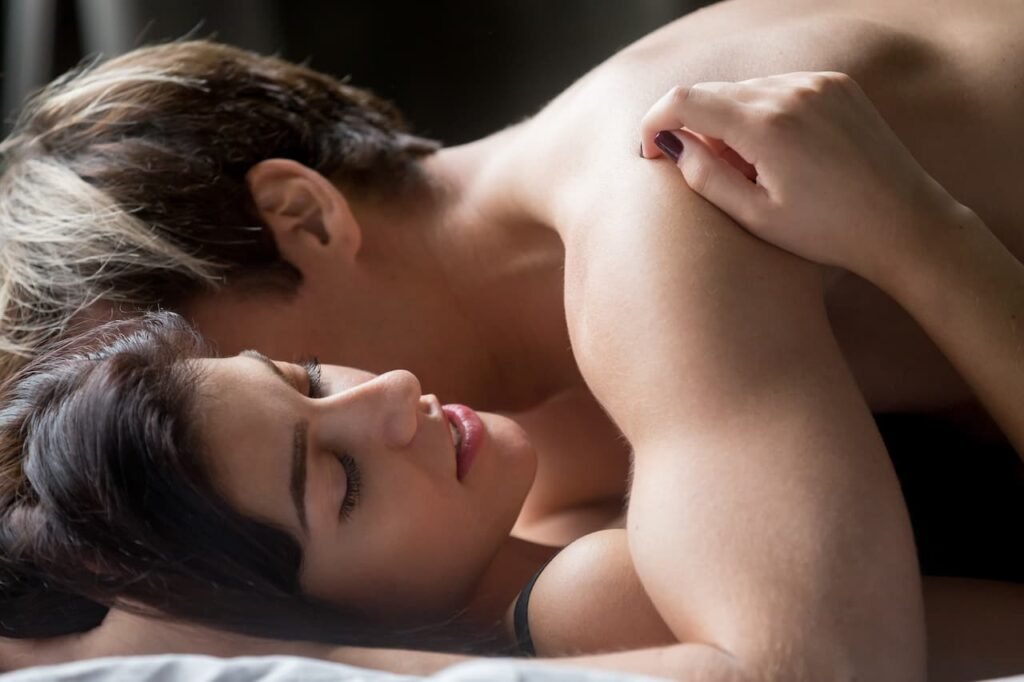 7. Meditating Together
Meditation brings couples close together on a spiritual level which is deep and peaceful. Besides that, it is also good for emotional, physical and mental health. It increases the connection and deepens the bond which is an amazing way to strengthen the relationship. Also, meditation reduces the stress or any other challenge that the couple might be facing as it helps in developing mindfulness. Couples who meditate understand each other better and live happily while overcoming all the problems.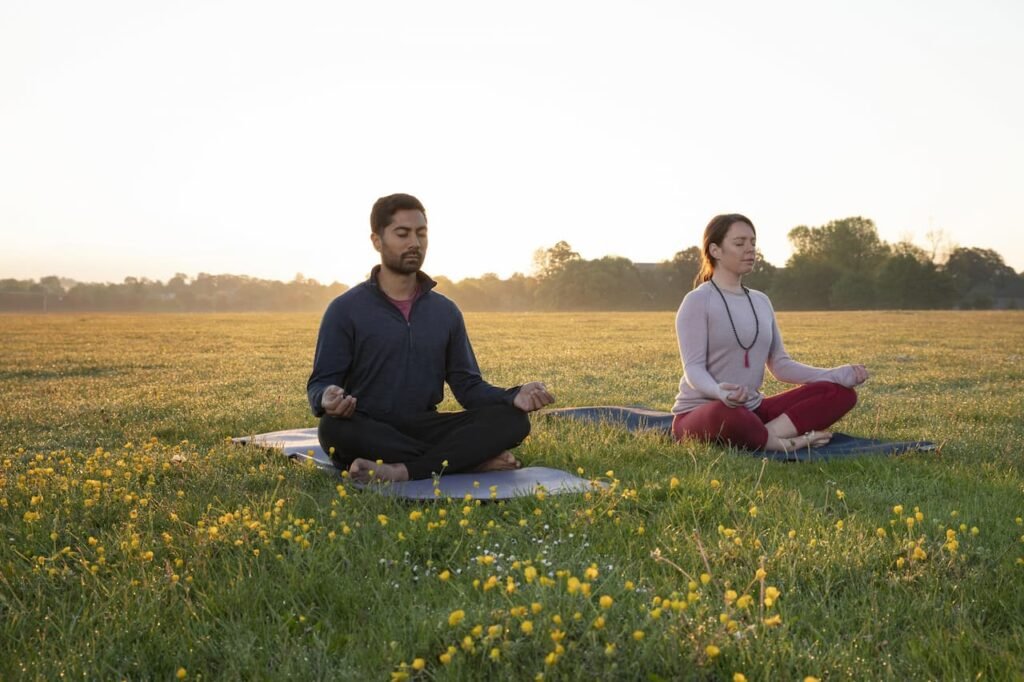 8. Learn forgiveness
Holding grudges creates insecurity and anxiety which is unhealthy for relationships. It also brings doubts, lack of trust and revenge which can lead to the failure of the romantic relationships. So, free yourself from the burden of negative feelings and learn forgiveness so that you can get the chance of enjoying life with your partner and move on to better things that can be enjoyed together. Forgiving and moving on from problems brings couples close and increases positive emotions.
9. Play together
Playing together increases bonding, ability to resolve the conflicts and enhance overall relationship satisfaction. Play brings joy and fun to the relationship which makes it long lasting and interesting. Couples start to trust each other and feel safe together. Playing video games or even outside game or sports removes unhealthy living habits as well as couples get to spend quality time with each other.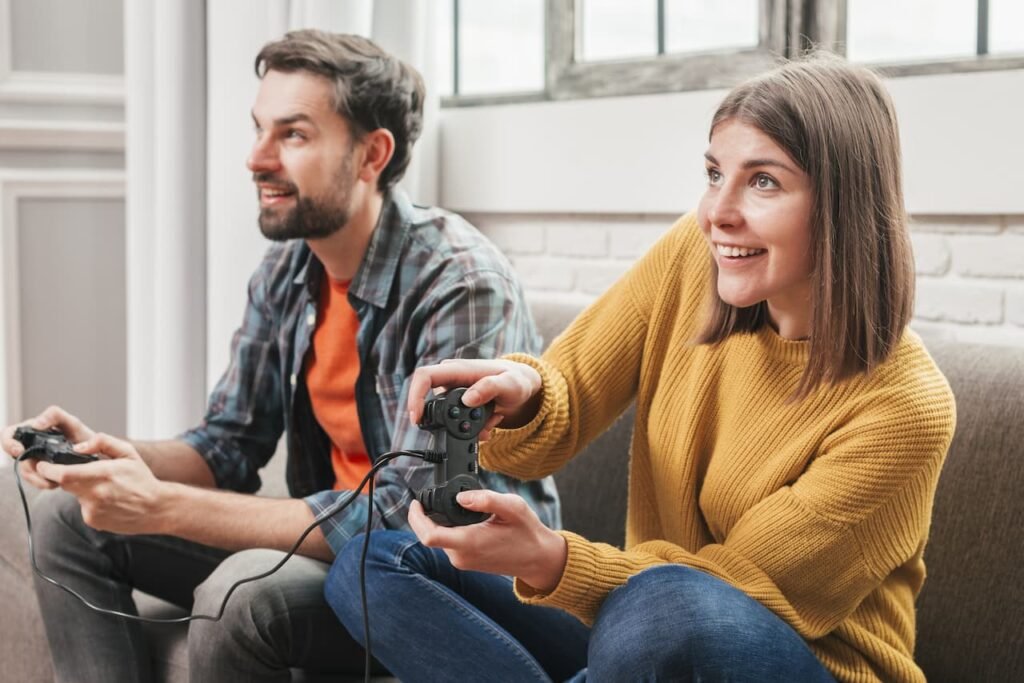 10. Improve Communication
Becoming a good listener is one of the most effective ways to improve communication as a couple. Present your point of views but also try to understand your partner's point of view as well. Few effective tips for good communication are:
Always use 'I' statements
Don't try to read their mind
Notice non-verbal cues
Identify each other's communication style
Accept each other's emotions
Be honest and open
Visit OnlineCounselling4U to seek help from Professionals
Sometimes, it becomes necessary to put some extra efforts into the relationship to make it more deep and meaningful. Although it is difficult sometimes but it's not impossible. So, if you want to improve your bonding with your partner then you are on a right platform. OnlineCounselling4U provides the best couple counselling services.
Psychologists/Counsellors can help you in solving any relationship problems and also at the same time improve the bonding of the two individuals involved in the relationship. You can find psychologists on the website and book your appointment according to your time and convenience. Psychologists at OnlineCounselling4U are always available to help you whenever you need help.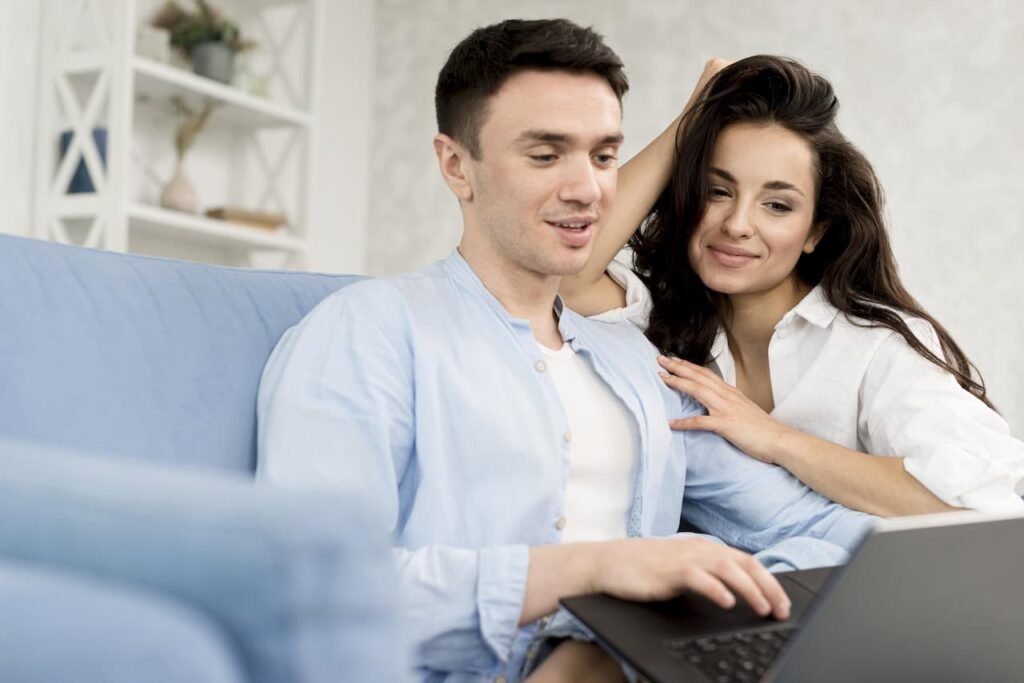 Call us to book a session today.
Contact us at +91 9811335150
Email us – info@onlinecounselling4u.com